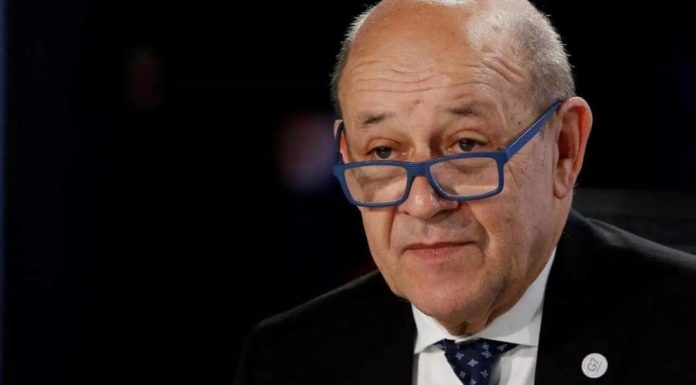 The G5-Sahel summit brings together the countries of the Sahel (Mauritania, Mali, Burkina Faso, Niger and Chad) on February 15 and 16, 2021 in N'Djamena, Chad. This meeting aims to take stock of the security situation in the sub-region, with a possible resizing of Barkhane on the horizon.
According to Jean-Yves Le Drian, Minister of Foreign Affairs of France, this next summit must be one of the diplomatic leap, the political leap and the development boom in order to consolidate the results of recent months.
In addition, the head of French diplomacy underlined the need to "strengthen coordination between the G5 Sahel countries and the countries bordering the Gulf of Guinea, in order to stop the spread of the terrorist threat towards their territories".
Indeed, some believe that the fight against terrorism, although it is a common fight for the countries of the Sahel, will have to go through the integration of other neighboring partners. For this, it is indicated that it will be necessary to suggest a stronger cooperation with Algeria and Morocco in the north, and the consideration of the Libyan question.
Regarding political aspects, France, through its Minister of Foreign Affairs, underlined its attachment to the Algiers 2015 agreements on peace in Mali. "The problem is that there was never behind the political will to make it happen," said Jean-Yves Le Drian.
The challenge for France is to succeed in transforming gains and tactical victories into political and social progress. Some believe that will be the whole point of the N'Djamena summit.
Facing the French senators, Florence Parly, Minister of the French Armies had indicated that the Barkhane is not eternal in the Sahel. "In the short term, we will stay, which does not exclude the modalities of our intervention from changing. The results obtained allow us to accentuate the strategy of supporting local armies with our partners and allies on the ground, "she explained.
According to Agence France Presse, estimates of the number of jihadists active in the Sahel range from 300 to 3,000 combatants in 2019 and "terrorist armed groups" would include 2,000 fighters in the Sahel, including 1,000 to 1,400 in Mali.
As a reminder, the troops engaged by France in the Sahel are as follows: 3,000 soldiers, 200 logistics vehicles, 200 armored vehicles, 4 drones, 6 combat aircraft, around ten transport planes and around twenty helicopters. The number of troops then increased: at the start of 2018, 4,500 were mobilized in Operation Barkhane. In February 2020, the workforce increased from 4,500 to 5,100 men.