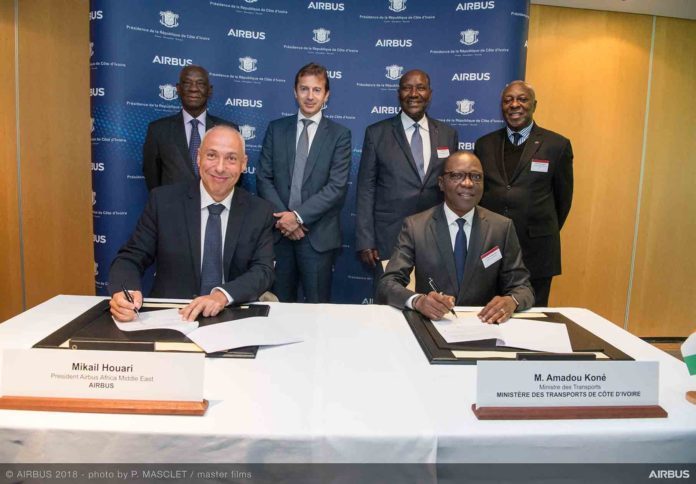 On June 15, the Ivorian government signed a Memorandum of Understanding with Airbus on a collaborative framework agreement to support the development of an aerospace industry in Côte d'Ivoire. An industry identified by the Ivorian government as strategic for its economic development.
Under the agreement, the two sides will work together to explore ways of cooperating to realize this vision of the Ivorian authorities.
« We are committed to realizing our vision and making Côte d'Ivoire a hub for aerospace technology in Africa, » said Ivorian Vice President Daniel Kablan Duncan.
« Through this Memorandum of Understanding, we will work closely with the Government of Côte d'Ivoire, share our expertise, discuss opportunities and support efforts to build a strong and sustainable aerospace sector, » said Guillaume. Faury, President Airbus Commercial Aircraft.
This ambition of the authorities will certainly rely on the national airline Air Côte d'Ivoire in full expansion. The carrier is today a major player in sub-Saharan air transport with a fleet of ten aircraft and its 23 destinations in West and Central Africa.