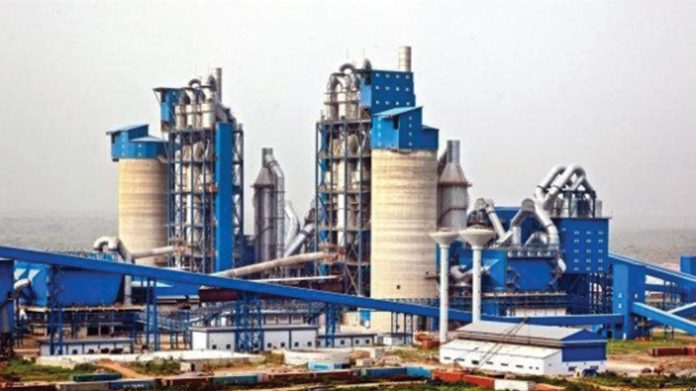 Industrial activity in Senegal recorded a slight decline of 0.8%, during the month of November 2019 against an increase of 4.7% in October 2019, according to data from the National Statistics Agency and demography (ANSD).
« This result stems from the underperformance noted in the activities of the chemical, extractive and energy production industries », explains the ANSD.
The production activity of the chemical industries fell 11.5% on a monthly basis. This decline is attributed to that of petroleum refining (-42.3%), paint and varnish (-35.5%), and basic chemical manufacturing (-13.0%) activities. But the ANSD reports that this decline is, all the same, held back by good performance in manufacturing activities for pharmaceutical products (+ 25.5%) and plastic products (+ 5.1%).
Concerning the production activity of the extractive industries, it fell by 1.2%, induced by the drop in the activity of extraction of stone, sands and clays (-20.6%) as well as salt and natron (-12.2%). This underperformance is, however, lessened by an increase in the phosphate extraction activity (+ 4.3%).
At the end of November 2019, the activity of the energy production industries also decreased by 8.0% compared to that of the previous month due to the underperformance of the electricity production and distribution activities ( -13.3%). However, the ANSD noted a 2.1% increase in water production.
The decline in industrial activity in Senegal was mitigated by the increase in production in the mechanical, food and building materials industries.
The former recovered 25.7% on a monthly basis in November 2019. According to the ANSD, this increase is notably linked to that of manufacturing of other metal products with an achievement of 52.4%. However, steel production fell during the month under review (-5.9%).
Compared with October 2019, the production activity of the food industries increased by 10.8% in November 2019. This evolution is attributable to a good performance of the manufacturing activities of cereal-based food products (+59, 4%), fat manufacturing (+ 44.1%), tobacco products (+ 23.9%), grains and animal feed manufacturing (+ 11.0%) and confectionery and chocolate factory (+ 4.1%). This progress is, however, slowed down by a decrease in the processing and conservation of fish, crustaceans and molluscs (-60.7%), the processing and preservation of fruits and vegetables (-35.2%).
For its part, the production of the building materials industries increased by 8.1% compared to the previous month, due to the good performance of the cement production activity over the period under review, in conjunction with that of orders. .
At the same time, the ANSD noted a stability in the paper and cardboard industries and a production stoppage in the textile and leather industries.
With reference to November 2018, industrial production activity in Senegal increased by 2.8%. Total production in the first eleven months of 2019 also increased 2.3%, compared to the same period a year earlier.