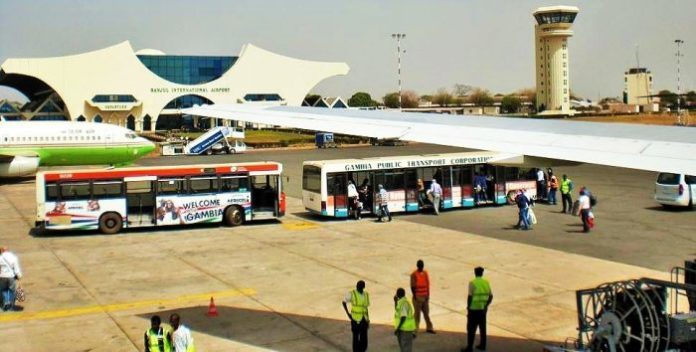 The $ 40 new tax announced in The Gambia will come into force on January 15, 2019, and applies to all passengers traveling to and from Banjul Airport.
This intention of the authorities is part of the measures introduced by the government of President Adama Barrow to finance the contract for the provision of security and immigration services and the management of electronic visas.
The fees will also cover the training of airport security officers and the maintenance of the system.
According to the authorities, this measure will make it possible to very quickly modernize the filtering system for travelers entering and leaving Gambia via its international airport in order to guarantee the safety of the air transport sector.
Royalties will be collected directly by all airlines operating in The Gambia, from their international passengers, on departure and arrival, at the time of sale of the ticket or when issuing the boarding pass.
These companies will be fully responsible for the payment of royalties to the Civil Aviation Authority of The Gambia.
This fee does not apply to crews of international commercial flights, airline personnel, children under 2 years of age, passengers whose transit time does not exceed 24 hours and passengers whose flights are diverted. to the country.
Airlines that fail to make full payment on time will face significant penalties, including additional charges of 5%, aircraft downtime or cancellation of their landing rights in Banjul , they say.
With this decision, The Gambia joins most airports around the world that tax passengers.
Kapital Afrik intends to deliver strategic financial information to executives and managers, through a daily newsletter and a website that covers all African finance.