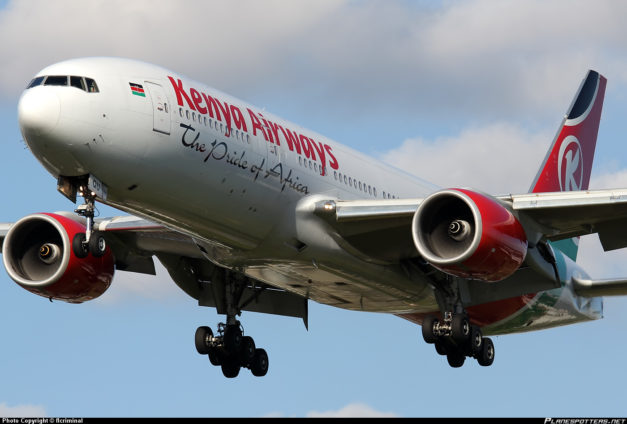 Kenya Airways signed service agreements with Boeing for the American Multinational Corporation, becoming the first carrier in Africa to use this service.
These agreements will enable the Kenyan company to improve the quality of its services and turnaround time. Consumable services will provide parts and services to the carrier's Boeing fleet of fourteen 737 aircraft and eight 787 Dreamliners, which will service a new non-stop route between Nairobi and New York from October 2018.
In a statement issued for the purpose, Kenya Airways Director of Operations Jan de Vegt said the program will provide support to the fleet while increasing reliability and speeding up turnaround times.
For its part, Boeing will deliver equipment, offer innovative services and understand the needs for maintenance operations to work optimally note the same source.
Note that the agreement covers more than 18,700 spare parts for a five-year implementation period, with additional phases.
Journaliste reporter à Financial Afrik, diplômée en Journalisme et communication à l'Institut Supérieur Entreprenariat ship et de Gestion (ISEG) de Dakar.
Bloggeuse, panafricaniste, elle est membre de l'Union Internationale de la Presse Francophone (UPF).
Maguette est une journaliste passionnée d'économie et d'actions humanitaires et intéressée par les questions liées au Genre surtout celles des femmes rurales.