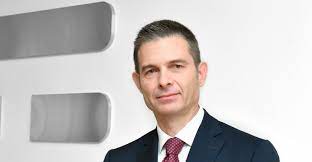 MTN South Africa has appointed Michele Gamberini as Chief Technology and Information Officer effective February 1, 2022. He boasts approximately 25 years of experience in the telecommunications industry.
Formerly responsible for Cellular Planning and then for the Radio Department in Amena, Spain's third largest mobile operator (between 1998 and 2002), Michele Gamberini also held the position of Network Director at Hellas Greece from 2002 to 2005. From 2005 to 2009, he was worked as director of the network operation area, being responsible for the deployment and maintenance of mobile and fixed networks in Italy.
From 2009 to 2011, the electronic engineering graduate was responsible for the governance of Operations, responsible for defining and controlling the economics of networks and programs, technical quality and monitoring of revenue assurance, as well as the creation Services.
In November 2019, Michele Gamberini was appointed Chief Technology & Information Officer at TIM Group (Telecom Italia). In his role, he ensures the evolution of networks and IT to support the ongoing process of digital transformation.