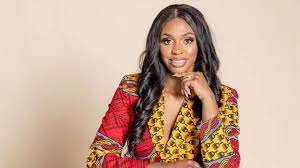 American venture capital firm Ajim Capital has launched a $ 10 million fund to invest in African tech startups allowing entrepreneurs to focus on growing their businesses. The fund will provide checks of $ 25,000 to $ 150,000 to technology companies across the continent.
"We invest primarily in profiles with entrepreneurial or directly relevant industry experience, initial indications of product-market fit (eg revenues or users), a highly scalable software solution and a potential return of 10 times the CoC for investors ", explains Eunice Ajim (photo), founding partner of Ajim Capital.
On the continent, venture capital funding is currently concentrated in Egypt, South Africa, Nigeria and Kenya, according to the report "Africa: The Big Deal".
journaliste économique, titulaire d'un Master II en Communication et Journalisme de l'Institut Supérieur des Sciences de l'Information et de la Communication de Dakar (ISSIC). Grande amatrice de lecture et de musique. Féministe dans l'âme et passionnée de mode.