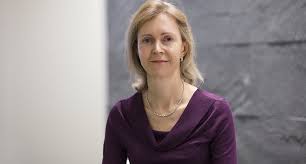 UK development finance institution and impact investor CDC Group announced on Thursday (November 25th) that it had appointed Diana Layfield (pictured) as the new chair of the board, replacing Sir Graham Wrigley who will step down in early 2022. Diana will be joining as a non-executive director.
Until then President of EMEA Partnerships & VP Product Managment at Google, Diana Layfield is also Non-Executive Director at AstraZeneca. Prior to Google, she held senior positions at Standard Chartered Bank, including Managing Director Africa Region. Before joining Standard Chartered in 2004, she was CEO of a technology start-up.
The first woman to lead the CDC group, she is currently a board member of the London School of Hygiene & Tropical Medicine.
New positioning
The manager comes to head the institution in a context where the organization is preparing to rename itself British International Investment. The new entity wants to better reflect the company's place in the UK government's international financing offer. The London-based institute now wants to clearly explain its new way of operating to its international partners.
As a reminder, CDC helps solve the world's greatest development challenges by investing patient and flexible capital to support private sector growth and innovation. Between 2022 and 2026, the company is expected to make between £ 1.5 billion and £ 2 billion in impact investments per year. More than £ 3 billion will be in climate finance investments to help countries reach net zero by 2050 and adapt to the impact of the climate emergency.