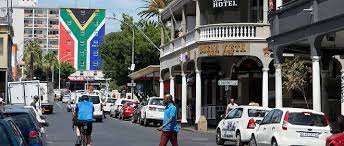 Verdant Capital announced, in a press release on November 15, that it has closed 4 private equity transactions in South Africa, with significant fundraising for Bridge Taxi Finance and Retail Capital, the sale of Nedan Oil and the sale of Baxi at MFS Africa.
According to the document, the investor has raised $ 20 million in debt financing on behalf of Bridge Taxi Finance from a small group of leading international investors. These funds, it is said, will be used to accelerate the growth of the facility's finance lease portfolio.
Verdant Capital also says it has raised $ 10 million in debt financing for Retail Capital, a funder of technology SMEs. A first tranche of ZAR 50 million was drawn in October, and the balance will be drawn in 2022, he said. This is the third round in which the investor acts as sole international arranger and advisor to Retail Capital.
In addition, Verdant Capital advised Philafrica, a subsidiary of AFGRI (owned by Helios Fairfax Partners and the Public Investment Corporation), in connection with the sale of its interests in soybean oil extraction.