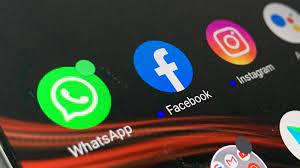 Meta, a social technology company, announced Tuesday, November 9, that it has launched its new platform called "Facebook Business Coach" on Facebook, Instagram and WhatsApp. This tool should enable owners of small and medium-sized enterprises (SMEs) in South Africa, Nigeria, Kenya and other English-speaking countries in Africa to learn more about how to grow their business online.
Available on WhatsApp, the Facebook Business Coach is a free, low-data, educational chatbot tool that users can interact with in an easy, conversational, and convenient way. SMBs have access to self-paced, automated courses that teach them how to establish a presence in today's ever-changing digital economy.
"At Meta, we are passionate about empowering SMEs in Africa with the skills they need to be successful online. We know they are the backbone of the African economy and the engines of economic growth. We hope that the "Facebook Business Coach" will be their partner throughout this journey, providing them with the training they need via their mobile phones, "commented Nunu Ntshingila, Regional Director of Meta Africa.
As a reminder, the social network Facebook announced on October 28 a change of name of its parent company which becomes Meta. The latter creates technologies intended to connect users, find communities and grow their businesses.