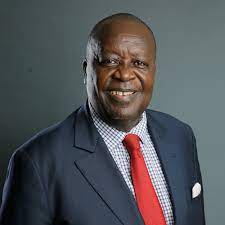 The Board of Directors of the African Trade Insurance Agency (ACA) reappointed Guy M'Bengue, Managing Director of APEX-CI (association of exporters of Côte d'Ivoire), president of the Network of UEMOA Trade Organizations (ROPC), member of the advisory board of ITC (WTO body), and president of Afriland First Bank Côte d'Ivoire, with an extension of mandate to new countries.
Indeed, the Ivorian executive will sit on the board as a director and representative of district 6 of category A shareholders including Benin, Ivory Coast and Togo. Guy M'Bengue's reappointment for a three-year term was endorsed by the Ministers of Economy and Finance of Côte d'Ivoire (Adama Coulibaly), Benin (Romuald Wadagni), and Togo (Sani Yaya).
The renewal of Guy M'Bengue, the first Ivorian holder of an INSEAD MBA, before a certain Tidjane Thiam, follows resolution 7 (12) adopted by the 21st General Assembly (AGA) of the Agence pour l 'Assurance du Trade in Africa
(ACA) held virtually on June 2, 2021 and on the recommendations of the AGM Nomination and Verification Committee meeting held on September 15 under the chairmanship of Ken-Offori ATTA, Minister of Economy and Finance of Ghana and Chairman of the ACA General Assembly.
The ACA which started its activities in May 2000 in Grand Bay (Mauritius) is the leader in political risk, commercial risk and investment coverage.
on the African continent. Among its institutional shareholders, there are in particular the African Development Bank, TDB, ZEP Ré.
ACA member states are Benin, Burundi, Cameroon, Côte d'Ivoire, Ethiopia, Ghana, Kenya, Madagascar, Malawi, Uganda, Democratic Republic of Congo, Rwanda, South Sudan, Tanzania, Zambia and Zimbabwe. Nigeria is in the process of ratifying to join ACA. Membership of ACA is open to all African Union member states, non-African states, private companies and other regional and international institutions.
Publishing Director of Kapital Afrik. In the African economic press for 17 years, Adama Wade had to work in Morocco in several editors. Captain at the Long Course of the Merchant Navy and holder of a Masters in Organizational Communication, Adama Wade has published an essay, "The Myth of Tarzan", which describes the geopolitical complex of Africa.