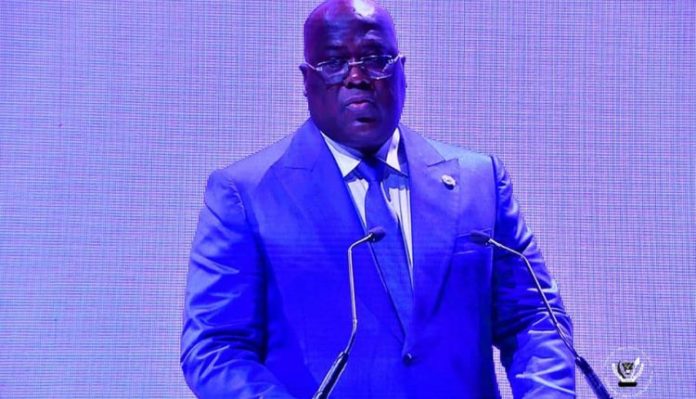 ThebPresident of the Democratic Republic of the Congo, Félix Antoine Tshisekedi Tshilombo, took part in Expo Dubai 2020
During the Global Forum Business Africa, one of the flagship events of the event, President Tshisekedi focused his intervention on the business opportunities offered by the Democratic Republic of the Congo.
"Ladies and gentlemen, the Democratic Republic of the Congo is a country with semi-continental dimensions in the heart of Africa, which has all the potential to play a major role in international trade in general, and with developing countries in particular With an area of ​​2,345,000 km ², its access to 9 neighboring countries out of 80 million inhabitants, 54% of whom are under 20 years old, its extraordinary hydroelectric potential with the second largest forest reserve in the world after the Amazonia, its enormous mining and hydrocarbon potential, not to mention its 80 million arable land, half of which is irrigable. The Democratic Republic of the Congo offers immense opportunities, "the head of state said last Wednesday.
For President Tshisekedi, Africa needs, in addition to the internal reforms that has undergoing, an international context conducive to its emergence and its integration into the global economy.
However, Félix Tshisekedi, who is also current president of the African Union, insisted that the said context is not yet favorable to Africa's aspirations.
This activity was attended by the Crown Prince of Dubai Hamdan Ben Al Maktoum and Reem Al Hashimy, Emirati Minister of State in charge of International Cooperation and Director General of Expo Dubai 2020.
Kapital Afrik intends to deliver strategic financial information to executives and managers, through a daily newsletter and a website that covers all African finance.