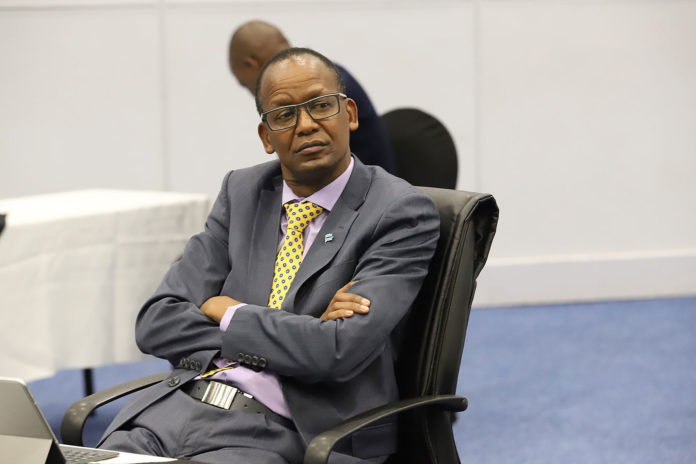 From our special correspondent in Lilongwe, Rodrigue Fenelon Masala
After a long closed camera and diplomatic negotiations, the member countries of the Southern African Development Community (SADC) favored consensus in the appointment of the executive secretary. And in this hushed diplomatic ballet, it was the Botswanan Élias Magosi who was chosen this Tuesday, August 17 at the end of the 41st summit of heads of state and government to the detriment of the Congolese Faustin Luanga, who showed himself to be fair. -play by congratulating the winner.
Until then permanent secretary to the presidency of Botswana, Elias Magosi succeeds Stergomena Lawrence Tax, becoming the 7th executive secretary in the history of this sub-regional organization. A position he will hold for 4 years. The new executive secretary will have to meet the demands that await him, including the harmonization and strategic steering of the very functioning of SADC.
In addition to the appointment of the new Executive Secretary, the 41st SADC Heads of State and Government Summit takes place at a time when the organization has deployed, for the first time in its history, a military mission to combat armed groups. operating in the province of Cabo Delgado, in northern Mozambique.
Malawi as President
In the end, consensus prevailed. The heads of state have in fact avoided resorting to a vote to appoint the chairman of the institution. It should be noted that Madagascar was one of the countries that supported the DRC candidate until the end, against all odds.
After the summit, a new office was installed. It is headed by Malawi, which will assume the rotating presidency, and the DRC, the vice-presidency.