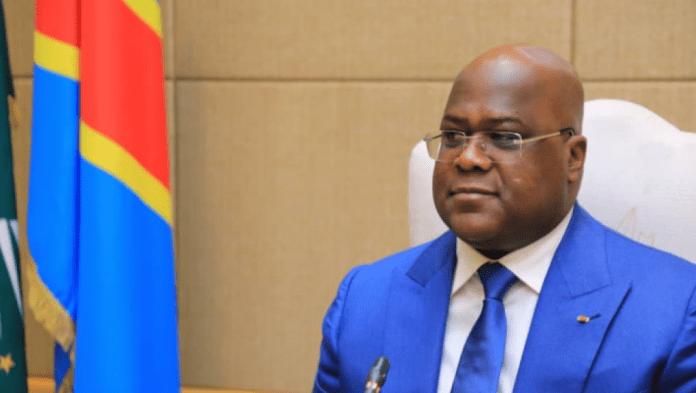 From our special correspondent in Lilongwe, Rodrigue Fenelon Massala.
---
In Lilongwe, the adrenaline rises. This August 17 will see the epilogue of the duel between Professor Faustin Luanga Mukela of the DRC and the Botswanan Elias Magosi. The two executives are competing for the post of executive secretary of the Southern African Development Community (SADC).
The scene of this diplomatic showdown, the hills overlooking the gigantic Binhu Wa Mu Ntarika convention center. The negotiations are intense there.
Between disagreements and reservations observed during the work of the panel and the Council of Ministers with a view to submitting a consensual report to the heads of state, the gap is significant. The temperature we saw firsthand foreshadows a closed session that is likely to be the longest in SADC history.
Indeed, the outgoing executive secretary, the Tanzanian Stergomena Lawrence, tried to pass a report by an expeditious process that did not comply with the procedures, arousing the ire of the DRC, which systematically opposed it.
Far from having reached a consensus on the appointment of the next executive secretary, the council of ministers should submit the hot potato to the supreme and decision-making body of SADC made up of heads of state and government.
The DRC president who landed in Lilongwe in the evening immediately set the record straight. Felix Thisekedi was received at the Presidential Palace in Malawi by summit host President Lazarus Chakwera. Current president of the African Union, the Congolese continued his consultations in the morning shortly before the summit with the presidents of Madqgscar, South Africa and Zimbabwe.
Behind the scenes, the two candidates are continuing their outreach campaign with delegations to secure support.
The summit of heads of state should also decide on the review of the agenda by trying to find a compromise on the mode of designation of the next chairman of the institution.
In the event that consensus does not emerge and neither of the two candidates is unanimous, the heads of state, in accordance with the rules of the community, will have to resort to the secret ballot.
In view of the above, one of our sources close to the Malawian presidency suggests that several leaders could ask the DRC and Botswana to hold a bilateral meeting in order to find a compromise in order to consolidate cohesion within the community because it would be a first in the history of SADC to see community leaders use a vote to appoint the executive secretary and other members of the institution.
It's clear, Lilongwe has left for extra time.