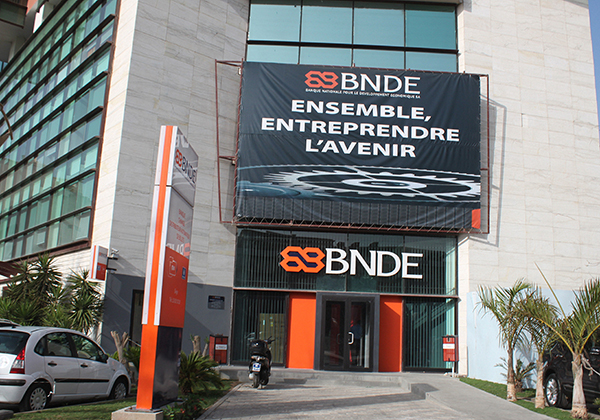 Jeddah-Dakar, July 13, 2021, The Islamic Society for the Development of the Private Sector (SID), the private sector arm of the Islamic Development Bank Group (IDB), and the National Bank for Economic Development (BNDE) – Senegal, signed a € 12 million Sharia-compliant line of financing agreement to support Senegalese SMEs affected by the COVID-19 epidemic.
This agreement is part of the allocation of the $ 250 million COVID-19 financing line deployed by ICD in support of the private sector affected by the pandemic, drawing on the expertise of the banking system of its member countries .
Mr. Ayman Amin Sejiny, CEO of SID and Mr. Mamoudou Deme, Chairman of the Board of Directors of BNDE on behalf of Mr. Thierno Seydou N. SY, Director General of BNDE, signed the line agreement of funding.
This funding from ICD will help expand the bank's product offerings by providing Sharia-compliant funding in response to the growing demand for Islamic finance to support projects and industries affected by COVID-19.
On this occasion, Mr. Ayman Sejiny commented: "The continued cooperation between SID and BNDE, a pioneering bank for SMEs, which will keep businesses open and preserve jobs, which is in line with the commitments of the SID to Senegal to help overcome the negative impact of the COVID-19 pandemic and strengthen financial inclusion. We have no doubt that the financing line will provide support to private sector companies that have been affected by the pandemic "
Mr. Thierno Seydou N. SY, Director General of BNDE declared: "We are delighted with this partnership with SID. Through the latter, we are further committed to providing a wide range of professional banking services in line with clients' business needs while promoting private entrepreneurship in the Republic of Senegal. The line of finance will allow the bank to support several SMEs by financing projects in various vital sectors such as production, agriculture, construction and transport.
Mr. SY added, "We thank ICD for extending this facility in these difficult times caused by the COVID-19 pandemic, when banks need to support their customers, especially SMEs."