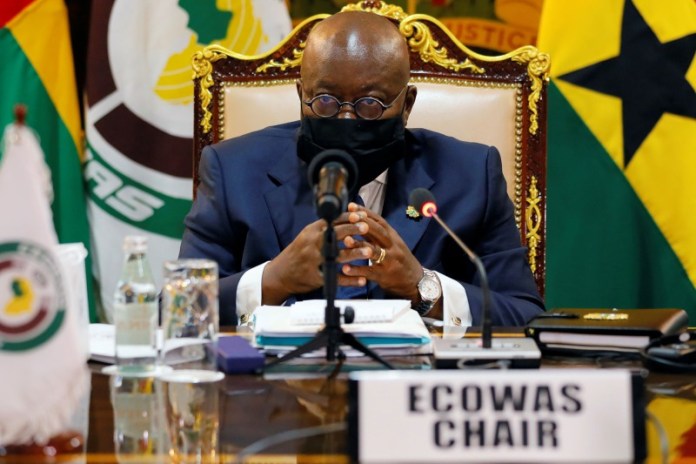 Meeting on June 19, 2021 in Accra, the Heads of State and Government of the Economic Community of West African States (ECOWAS) officially announced the reappointment of Ghanaian Nana Akufo-Addo as head of the organization for a one-year term.
Elected for the first time in September 2020 for one year in succession to the Nigerien Mahamadou Issifou, Nana Akufo-Addo inherits a new mandate in exchange for the withdrawal of her candidacy for the presidency of the African Union for the benefit of the Senegalese Macky Sall – position which returns to a country of the West African region from February 2022. The decision was taken in early February during an extraordinary meeting of the conference of heads of state of ECOWAS.
President of Ghana since January 2017, Nana Akufo-Addo was re-elected for a second 4-year term last December against the backdrop of protests from her predecessor John Mahama. Officially credited with 47.36% of the vote against 51.59% for the head of state.