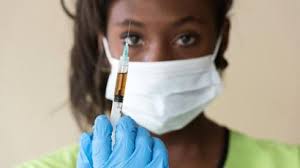 As of the end of December 2020, 10 Ivorian public enterprises have achieved cumulative losses of 56.6 billion CFA francs against a cumulative forecast deficit of 26.4 billion CFA francs (approximately 103 million USD), according to the government spokesperson, Amadou. Coulibaly.
We can cite, among others, Sodexam (-4.4 billion Fcfa), Petroci Holding (-4.4 billion Fcfa), Poste CI (-4.3 billion Fcfa), Sotra (-1.8 billion Fcfa ) and Sodertour-Lacs (-1.4 billion Fcfa). "This poor performance can be explained, for the vast majority of these companies, especially those in the transport and hotel sectors, by the context of the health crisis. For the others, the observed imbalance is the consequence of the structural difficulties of these societies, "said Amadou Coulibaly, also Minister of Media Communication and La Francophonie.
But, the government is delighted with the good result achieved by the companies with public financial participation, which runs on a surplus of 13 billion CFA francs, for a forecast of 21 billion CFA francs. A performance driven by the improvement of the companies Bni (17.4 billion Fcfa), Guce-CI (6.5 billion Fcfa) and the coastal mining company (5.7 billion Fcfa).
According to the government spokesperson, despite the Covid-19 era, "public companies have maintained the good momentum observed in recent years in terms of their results, with growth, at constant scope, of 94% of the provisional consolidated net income, to stand at 55.5 billion FCFA against 28.6 billion FCFA in 2019. The good performance achieved in 2020 is mainly driven by State companies, with an estimated achievement of 42.5 billion Fcfa. The surplus observed at the level of State companies is driven by the companies Bnetd (26.8 billion Fcfa), Sodemi (17.1 billion Fcfa), the Port of Abidjan (8 billion Fcfa) and Ansut (5 , 8 billion Fcfa) ".