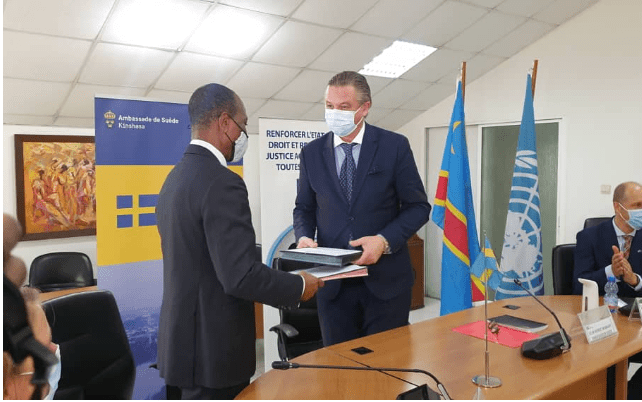 The United Nations Development Program (UNDP) is receiving 40 million USD from Sweden for its program in the Democratic Republic of the Congo, particularly in the area of ​​restoring peace and fighting corruption. This is under a new multi-year partnership signed on June 10, 2021 in Kinshasa, by the Swedish Ambassador to the DRC and the Director of the UNDP regional office.
This Swedish support to the UNDP is part of the implementation of the new 2020-2024 program cycle of the United Nations System Agency in the DRC amounted to USD 458 million.
"This is a great day for us because it is the first time to sign this kind of project to support the consolidation of peace, local governance, support for the implementation of the Joint United Nations Program of support for justice reform and support for the establishment of a joint stabilization support program. Sweden is our global partner, "said Dominic Sam, Director of the UNDP regional office.
According to the Swedish Ambassador to the DRC, Henric Rasbrant, this signature shows his country's ambition to support the DRC in its development for a prosperous, stable and peaceful future to eradicate poverty and whose final objective is to accompany the Congolese people. "This will involve supporting the RTNC (Radio Télévision Nationale Congolaise), among other things, in capacity building at the provincial and local level, stabilization efforts in conflict zones. We are very happy to deepen our partnership with UNDP to improve governance in the DRC, "he said.