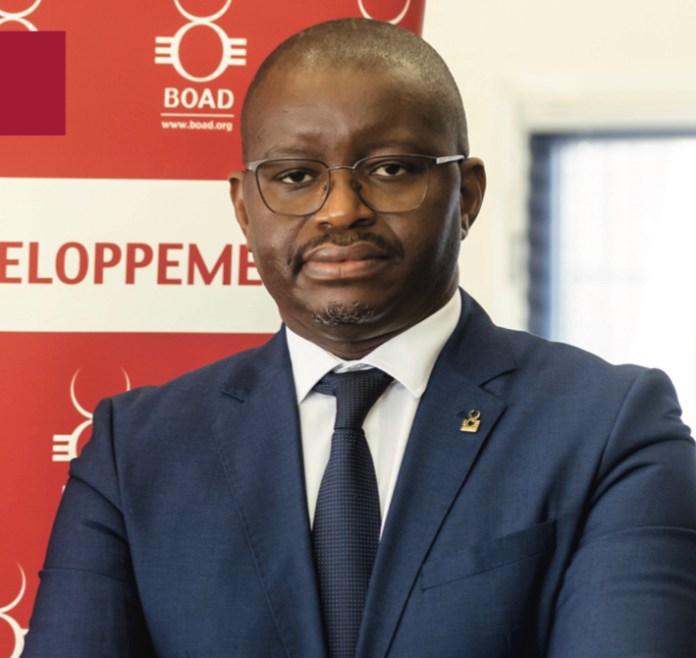 The Board of Directors of the West African Development Bank (BOAD), chaired by President Serge EKUE, announces, on June 9, 2021 in Lomé, the appointment of Mr. Braima Luis SOARES CASSAMA as second Vice-President of the institution for a renewable term of five (05) years.
Previously Economic Advisor to the Presidency of the Republic of Guinea Bissau, Mr. SOARES CASSAMA held in Guinea Bissau, several positions related to finance and the economy, including that of Minister Delegate to the Treasury, in charge of fiscal affairs and public accounts . He also served as deputy to the Director of credit institutions and financing of the economy, then deputy to the Director of banking activities and alternative financing at the headquarters of the BCEAO in Dakar (SENEGAL).
Mr. SOARES CASSAMA holds a MASTER 2 in Monetary and Financial Economics obtained from the Higher Institute of Economics and Management (ISEG) in Portugal, a Master 1 in Economic Sciences from the University of Coimbra (Portugal) , and graduated from the West African Center for Training and Banking Studies (COFEB) in DAKAR.
The appointment of the second Vice-President of BOAD comes at a time when the institution is working on the deployment of its 3rd strategic plan 2021-2025 (DJOLIBA Plan), and is embarking on a vast modernization project with a view to its align with international standards and thus strengthen the quality of its interventions at the service of member states. To date, the Bank's total commitments since the start of its operational activities in 1976 amount to CFAF 6,430.2 billion.