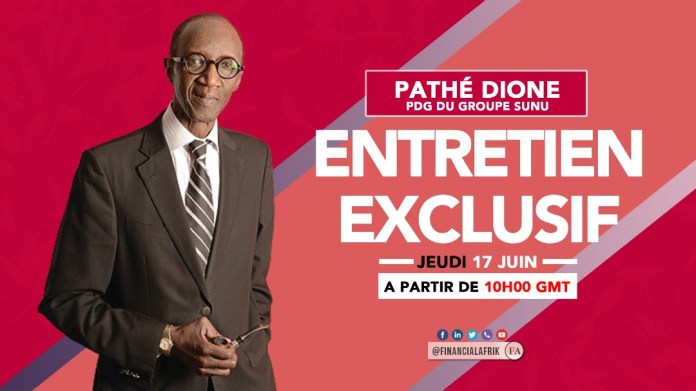 Thursday June 17 from 10am GMT on financialafrik.com, YouTube and Facebook.
Pathé Dione, CEO of the SUNU Group, looks back on his entrepreneurial journey and the latest news from his group. Exclusive information, in particular on the arrangement reached with Sanlam, now withdrawn from Sunu's capital, and the creation of Sunu Participations Holding West Africa in Dakar, an entity which will bring together all the West African subsidiaries.
Beyond the news, we mainly asked the man about the Sunu saga.
Founded in 1998 and today with 29 companies including a bank, a microfinance company, a health management company, the SUNU Group is present in 15 French-speaking and English-speaking sub-Saharan African countries: Benin, Burkina Faso, Cameroon, Central Africa , Ivory Coast, Gabon, Ghana, Guinea, Liberia, Mali, Niger, Nigeria, DRC, Senegal, Togo. In 2020, its total balance sheet exceeded 1.3 billion euros.