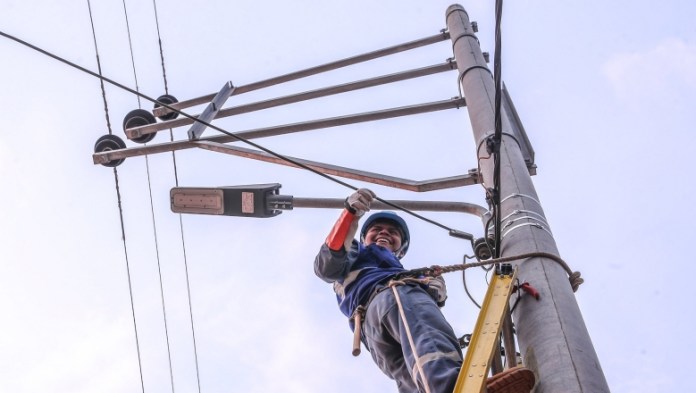 The electrification of the cities of Gemena (Sud-Ubangi), Bumba (Mongala) and Isiro (Ituri) in DR Congo will cost 90 million USD under an agreement signed on June 5, 2021 by the Minister of Hydraulic Resources and Electricity, Olivier Mwenze Mukaleng, and CEOs Simon Hodson from the utility company Gridworks, Miguel Zaldnar from Aee Powers and Marc Alberola from Eranove.
Signed in the presence of the governor of Sud-Ubangi, Jean-Claude Mabenze, and the representative of the governor of the province of Mongala, the agreement follows a call for tenders launched in September 2018 as part of the electrification project. of these three cities whose contracts were won by the three companies with the objective of improving the business climate in the DRC.
The total expected production is 29 GWH, for 5.2 million households, and 2,056 SMEs.
The DRC's electrification rate is 19% in 2018, according to the World Bank. Visiting Egypt last February, President Félix Tshisekedi obtained a total of USD 400 million in investments for several projects including the establishment of a solar power plant with a capacity of 10 MW which will be located in Tshipuka. in the province of Kasai Oriental. The construction work was awarded to Hassan Allam Construction and its subsidiary Power Generation Engineering and Services Company (PGESCO) under a private contract, at a cost of USD 19.7 million.