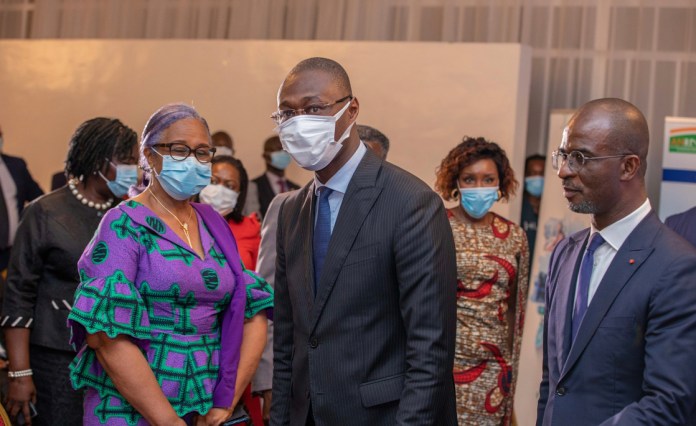 ••• But the country's risk profile is still moderate
As part of the investment risk assessment, Côte d'Ivoire scores 5.6 in 2021 against 5.7 last year, a drop of 100 basis points. This is what emerges from the report by the agency Bloomfield Investment Corporation on the country risk assessment of the Ivory Coast. Highlight of the 5th edition of the Bloomfield conference on country risk, held on Thursday, June 3 in Abidjan, face-to-face and online, this report provides a complete diagnosis of the risks of the first WAEMU economy in its economic situation and its structure. .
For Bloomfield Chief Executive Officer Stanislas Zézé, "Côte d'Ivoire concedes a moderate risk, which is not really a brake on investment".
In reality, the health crisis linked to Covid-19 has upset the upward trend in the economies of the entire sub-region. In the Ivory Coast, the growth rate has contracted to 1.8% and this after a decade of averaging 8-10% growth. This score reflects the impact of the pandemic much more than an inconsiderate increase in the risk of Côte d'Ivoire.
The good news with this score is that it reflects the resilience of the elephant. "Resilience all the more remarkable as most of the economies of the sub-region have entered recession with the exception of Benin", argues Stanislas Zézé.
The conference was rich in panels. The central theme, inspired by macroeconomic news, was as follows: "How to limit recourse to debt by improving own resources in a context of significant financing need".
For the Ivorian government, the current trend in the country's public debt is not a cause for concern. With a stock estimated at 17,000 billion CFA francs corresponding to a debt ratio below 50%, representing 52% of tax revenue, Côte d'Ivoire has chosen to invest in major infrastructure works, this which explains the fundraising operations which represented 2/3 of external resources, according to the Minister of the Budget, Moussa Sanogo.