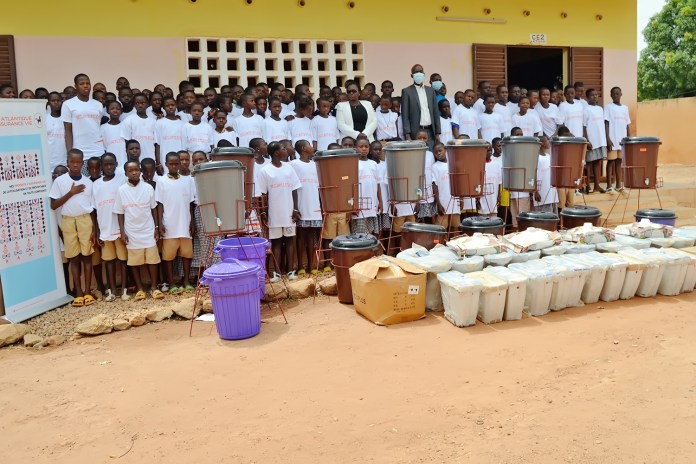 Atlantique Assurance Vie, a subsidiary of the Moroccan group BCP, signed a partnership agreement with the Lataha de Korhogo school group for the improvement of the living environment of students in this locality in northern Côte d'Ivoire.
At the initiative of Atlantique Assurance Vie, a subsidiary of Atlantic Business International (ABI), a sub-Saharan holding company of the Moroccan group Banque Centrale Populaire, the students of the Lataha school group in the Korhogo region located in the north of Côte d'Ivoire will now be able to learn in a decent setting. The insurance company and the school group have in fact signed an agreement in which this company undertakes to contribute to the improvement of the environment and the hygiene conditions of the pupils of this school group, particularly during this period of health crisis.
At the end of the work, the students will benefit from renovated and secure sanitary facilities, including a block of 12 latrines, 4 sinks and 8 hand washing points, which will reduce the risk of the spread of contagious water-related diseases. and sanitation.
The Lataha School Group is a public educational institution under the supervision of the Ministry of National Education, Technical Education and Vocational Training, located in the village of Lataha, 13 kilometers from Korhogo. The establishment has a preschool and 3 primary schools, with a total of nearly 1,000 students.