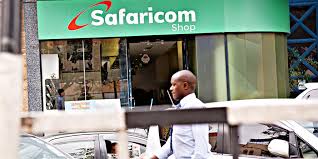 For the fiscal year ended March 2021, Safaricom announced this weekend that it had realized a loss of 314 million shillings (3 million USD) in M-Pesa Africa, the joint venture it has formed with its southern parent company. – African Vodacom Group. The telecommunications company has said that this underperformance is due to the initial setup costs and declining revenues of M-Pesa during the period of the Covid-19 pandemic.
M-Pesa Africa aims to take the mobile financial services platform beyond the existing markets served separately by Safaricom and Vodacom. Safaricom operates M-Pesa directly in Kenya while Vodacom manages the service through its subsidiaries in Tanzania, Democratic Republic of Congo, Mozambique and Lesotho.
M-Pesa Africa is focusing on new markets such as Rwanda, Tanzania, Uganda and the overseas territories, working with payment partners like PayPal, Western Union and AliExpress. Its revenues declined in all markets during the fiscal year ended in March, reflecting the impact of the removal of fees on low value transactions.