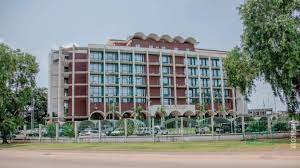 Gabon has chosen to resort to sub-regional savings in order to mobilize the necessary funds with a view to reviving its economy hard hit by the health pandemic linked to the coronavirus.
Called "EOG 6% Net 2021-2026", the bond issue launched on May 27, 2021 by the Gabonese government and open to all countries of the Central African Economic and Monetary Community (CEMAC) aims to mobilize 175 billion CFA francs ($ 325 million) to support both the post-Covid production tool and the clearance of domestic debt.
This post-Covid recovery involves the payment of the domestic debt after verification and validation by the dedicated Task Force, especially since the funds raised will be intended for the clearance of the moratoriums in the portfolio at the General Debt Directorate (DGD ). These are companies committed to the priority projects of the Transformation Acceleration Plan (PAT), the objective being to impact 300 companies ranging from small businesses to major companies, the Ministry of the Economy was told. .
Arranged mainly by the placement syndicate of BGFI Bourse, ASCA, Financial Capital, LCB Bourse and ABS, this bond loan was made possible with the support of several banks and financial institutions, in this case, the International Bank for Commerce and the industry of Gabon (BICIG), the Gabonese Bank Union (UBA) and Afriland First Bank, had already supported Gabon in the bond loan of 100 billion FCFA ($ 185 million) by public call to the savings of 2019. These banking groups were joined by ESS Bourse, Commercial bank Cam