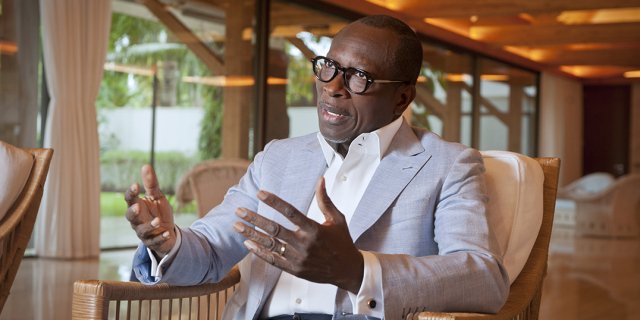 Reelected in the first round of the presidential election on April 11 with 86% of the votes cast, Beninese President Patrice Talon made public on Tuesday May 25 the list of members of his new government, 48 hours after his inauguration.
This new government is made up of 23 members including 5 women. There are 3 exits and 2 entries. The choice of stability prevailed over the upheaval that many of the president's supporters expected.
Among the departures, we note that of Sacca Lafia, the former Minister of the Interior who now sits on the Electoral Council, of which he is expected to take the presidency. Another departure was that of Mahugnon Kakpo, the minister of secondary education, who gave way to a newcomer, Chabi Yves Kouaro.
In addition, we also note the disappearance of the Ministry of Communication and Post. The holder of this portfolio, Alain Orounla, was called to other functions and his role as government spokesperson was entrusted to Wilfried Léandre Houngbédji, former director of communication of the Presidency who had been promoted to deputy secretary general of the Government.
The only change in this government was that of Alassane Seidou, former Minister of Decentralization, who was entrusted with the portfolio of the Interior and Public Security. He gives way to the new member of the government, Raphaël Dossou Akotegnon.
Romuald Wadagni promoted
Moreover, the premium of this government is given to the economy and finance with the elevation of Romuald Wadagni to the rank of Minister of State, in charge of the Economy and Finance.
The young quadra at the forefront of economic reforms and in the technical-financial debate on debt, joined in the same grade, the irremovable Abdoulaye Bio Tchané, also Minister of State, in charge of Development and Coordination of Governmental Action. With the former Africa Director of the IMF also former President of BOAD and the former Director of Deloitte in South Africa, President Patrice Talon, from the private sector, gives himself the advantage of economic forecasting and the technical margin of finance.
Praised in its economic reforms, Benin, which dreams of Singapore, was adamantly opposed to the debt cancellation process. Time has proved him right as it is the idea put forward by President Talon, the first to call for the issuance of SDRs in favor of African states to face the pandemic, which was adopted by the IMF. Solid on its fundamentals, Benin should now like most middle-income countries closely monitor the GINI coefficient by pursuing inclusive policies.
Publishing Director of Kapital Afrik. In the African economic press for 17 years, Adama Wade had to work in Morocco in several editors. Captain at the Long Course of the Merchant Navy and holder of a Masters in Organizational Communication, Adama Wade has published an essay, "The Myth of Tarzan", which describes the geopolitical complex of Africa.