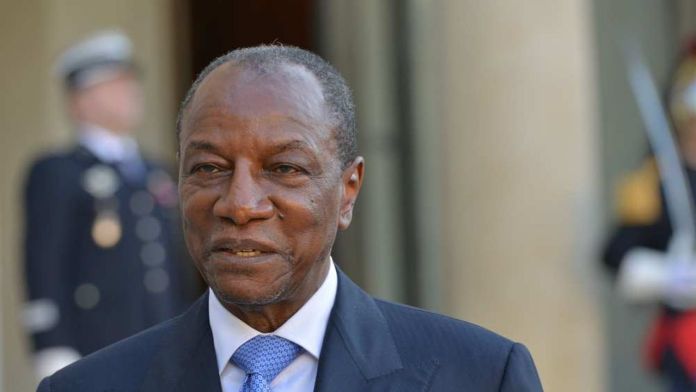 The International Monetary Fund (IMF) estimated at the end of last week that the Guinean economy achieved one of the strongest growths in Africa in 2020, with a 7% increase in its gross domestic product (GDP). This growth was driven by a booming mining sector which represents around 12 to 15% of the country's GDP.
However, notes the Bretton Woods institution, despite the implementation of a rapid and well-structured response plan, the pandemic has wreaked havoc on the non-mining economy, which accounts for more than 3/4 of total GDP and employs a large majority of the population. The monetary institution says the mining sector is expected to continue to support overall growth in 2021.
But Guinea will face a double health shock, with an increase in Covid-19 cases coupled with a resurgence of the Ebola epidemic, which fortunately seems localized and under control. As such, growth in the non-mining sector is only expected to pick up gradually.
In contrast, says the IMF, growth is expected to reach 5.2% in 2021, driven by the continued strength of the mining sector. For its part, non-mining growth remains subdued and is not expected to fully recover before 2022.
In addition, the IMF recommends that the Guinean authorities continue the response against the pandemic, in particular by accelerating large-scale vaccinations, stepping up efforts to support vulnerable populations and supporting economic recovery. The authorities, underlines the institution, are encouraged to continue their efforts to mobilize domestic revenues – including from the mining sector – in order to create fiscal space to finance the pressing needs of infrastructure and human capital development.
Reforms to strengthen governance and the business climate will boost diversification and ensure a more resilient and inclusive recovery.