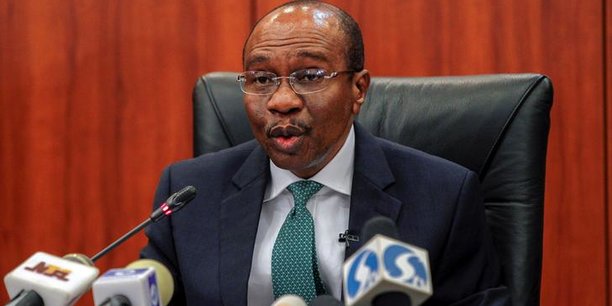 The sanction of the Central Bank of Nigeria (CBN) was not long in coming. The authority on Thursday (April 29) dismissed the entire board of directors of the First Bank of Nigeria for appointing a new managing director without regulatory approval.
It all started with the appointment of Gbenga Shobo to the post of general manager / chief executive officer (CEO) of the group on Wednesday April 28, which the CBN was opposed to. The regulator has therefore reinstated the former director, Adesola Adeduntan. A decision that aims to protect minority shareholders and customers, according to the central bank.
During a press briefing on Thursday, CBN Governor Godwin Emefiele said that "the central bank has decided to reinstate Adeduntan because it has been working with him since 2016 to restore the bank to a healthy position after to have accumulated bad debts which threatened its existence ".
The central bank's decision is justified by the size of First Bank, with its 31 million customers, deposits of 4.2 trillion naira and a 22% share of the country's instant payment processing capacity. The third largest bank in Nigeria in terms of assets, First Bank is classified as a systemically important bank. Its failure could have significant repercussions on the Nigerian banking system.
journaliste économique, titulaire d'un Master II en Communication et Journalisme de l'Institut Supérieur des Sciences de l'Information et de la Communication de Dakar (ISSIC). Grande amatrice de lecture et de musique. Féministe dans l'âme et passionnée de mode.