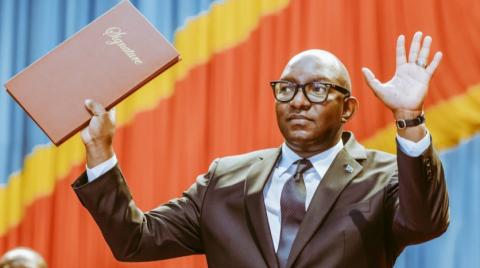 The international partners of the Democratic Republic of Congo (DRC) have, in a joint statement released Tuesday, April 27 in Kinshasa, assured of their support the government of Prime Minister Jean-Michel Sama Lukonde, invested Monday by the National Assembly.
"As international partners, we assure the new government of our support for the implementation of reforms reflecting the will of the Congolese people and the improvement of the socio-economic situation to which it aspires", declared Germany, Belgium, Canada, South Korea, Spain, United States, France, Greece, Italy, Japan, Norway, Netherlands, Portugal, United Kingdom, Sweden, Switzerland, the Czech Republic and the European Union.
Regarding the expectations of the people, the international partners underlined that they require to pursue urgent and effective actions to improve the daily life and the economic, social and environmental situation of the Congolese, to strengthen democracy and the accountability of the Congolese. institutions, guarantee the rule of law, human rights and gender equality, promote a business climate conducive to inclusive development, and ensure the security of all, especially in the eastern provinces ".
In addition, in order to consolidate the achievements of the January 2019 alternation and to respect the constitutional deadline of 2023, they believe that it is time for all the powers and institutions to commit, as of now, in legal, financial and technical preparation for free, inclusive, transparent and impartial elections, in particular through the reforms expected from the Independent National Electoral Commission (CENI) and the electoral law.