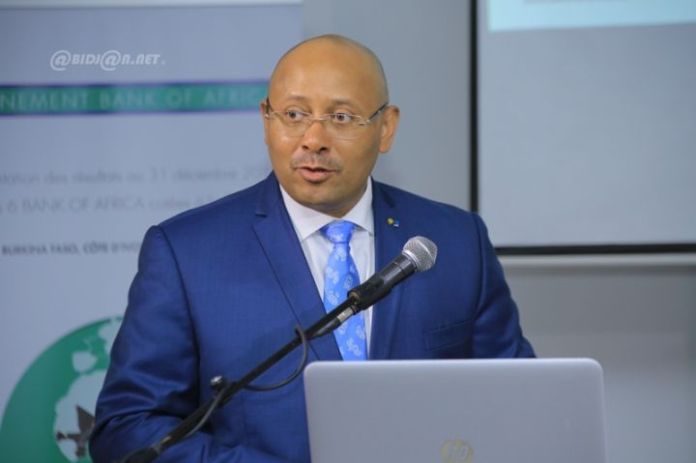 The presentation of the results of the West African subsidiaries of BMCE Bank Of Africa, which took place on April 20 by videoconference, suggests strong resilience overall, albeit with a marked contraction in the profit margin subsidiary by subsidiary. Thus, BOA Benin saw its net income contract to 13 billion FCFA, down 11.3% for a GNP up 9.4%. The leading Beninese bank in terms of loans and deposits saw its general operating expenses increase, induced by non-recurring expenses and the doubling of its cost of risk, which nevertheless remained at a controlled level of 1.3% of outstanding loans. means.
Same downward trend at BOA Burkina Faso where the net income contracted by 4.9% to 17 billion FCFA while the GNP is growing by 10.9%, driven by the increase of 10.3% of the bank margin. For its part, BOA Côte d'Ivoire held up better with a net profit of CFAF 14.2 billion, down 1.2%, despite a strong increase in investment securities and customer interest margins. The Ivorian subsidiary's net banking income increased by 15.4%, reflecting commercial and managerial performance during the time of Covid.
Further north, BOA Mali is back in positive territory, going from a loss of CFAF 7 billion in 2019 to a net income of CFAF 528 million in 2020, an increase of 107%. However, NBI stagnated with an increase of 0.9%, suggesting the extent of the efforts made in the restructuring of this bank. In addition, BOA Mali reports the continuous decline in general operating costs (cost reduction plan). The cost of risk is improving but remains high at 5.4% of average outstanding loans, due to the economic context and the continued restructuring of the portfolio initiated in 2019.
At BOA Niger, net income stood at 7.4 billion FCFA at the end of 2020, down 12% for net banking income up 3.4% driven by the 32.3% growth in the activities of exchange. Another subsidiary, BOA Senegal, where the net income stands at 7.7 billion CFA Francs, down 15.9% for a GNP in contraction of 0.3%.
As a reminder, the West African subsidiaries of BMCE Bank Of Africa are majority owned via the holding company BOA West Africa, owner of BOA Senegal at 61.7%, of BOA Niger at 59.1%, of BOA Mali at 61%, BOA Côte d'Ivoire 69.2%, BOA Burkina Faso 56.5% and BOA Benin 54.1%.
The BANK OF AFRICA Group is now established in 18 countries, including 8 in West Africa (Benin, Burkina Faso, Côte d'Ivoire, Ghana, Mali, Niger, Togo and Senegal), 8 in West Africa. East and in the Indian Ocean (Burundi, Djibouti, Ethiopia, Kenya, Madagascar, Uganda, Tanzania, Rwanda), in the Democratic Republic of Congo, as well as in France. The BANK OF AFRICA Group is majority owned by BMCE Bank, the 3rd largest bank in Morocco. BMCE Bank provides powerful strategic and operational support to the BANK OF AFRICA Group, as well as direct access to international markets through its presence in Europe, Asia and North America. Born 35 years ago, the BOA Group now has more than 6,000 employees, presents at December 31, 2020, a consolidated balance sheet total of 8.7 billion euros and recorded at that date a consolidated net profit of 102 , 7 million euros, of which 65.7 million euros Group share.
Publishing Director of Kapital Afrik. In the African economic press for 17 years, Adama Wade had to work in Morocco in several editors. Captain at the Long Course of the Merchant Navy and holder of a Masters in Organizational Communication, Adama Wade has published an essay, "The Myth of Tarzan", which describes the geopolitical complex of Africa.