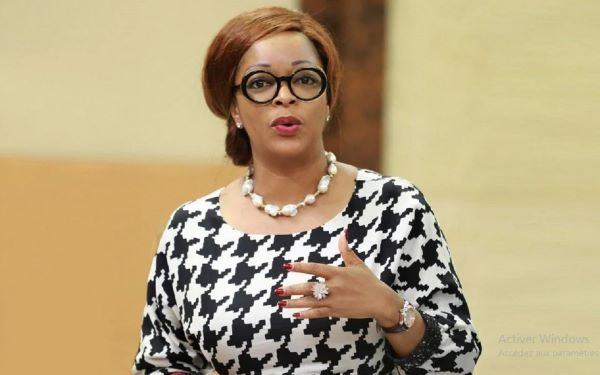 Indicted for terrorism and criminal association during the last presidential campaign in Benin which saw the victory of outgoing President Patrice Talon on April 11, the opponent Reckya Madougou has still not been heard by a judge. The former Minister of Justice and Keeper of the Seals of Thomas Boni Yayi, whose party she heads, The Democrats, is still being held in a cramped cell in Akpro-Missérété prison in the country's political capital. The request for parole presented every Thursday before the Court for the Repression of Economic Offenses and Terrorism (CRIET), an exceptional jurisdiction, has so far been refused, the judge judging that Reckya Madougou could avoid a presentation.
According to information from Financial Afrik, the opponent, who shares her cell with six other common law prisoners, saw her detention conditions deteriorate on the evening of April 15. In the evening several police officers, not members of the prison staff, carried out a body search while removing the little personal effects she had, in particular a kettle, a refrigerator and a fan.
Reckya Madougou, who observes the young man during Ramadan, only feeds on the fruits that his mother brings him every three days. She can no longer talk to him or hand him any food or personal effects. She is now forced to leave them to a guard. In addition, one of Reckya Madougou's four Beninese lawyers, Renaud Agbodjo, can only speak to his client under surveillance.
In Paris Me Mario Stasi, member of the collective of lawyers responsible for defending the former adviser to President Faure Gnassingbé, denounces the conditions of this detention which no evidence can justify at this time. In addition, the criminal lawyer Antoine Vey, historical partner of Eric Dupont-Moretti has just entered on the case. The group of lawyers formed should, in the coming days, seize the sub-regional organizations, in particular the court of justice of the ECOWAS (Economic and Monetary Community of West Africa) for "arbitrary detention" and "treatment. degrading humans ". The two French criminal lawyers also plan to visit Benin.