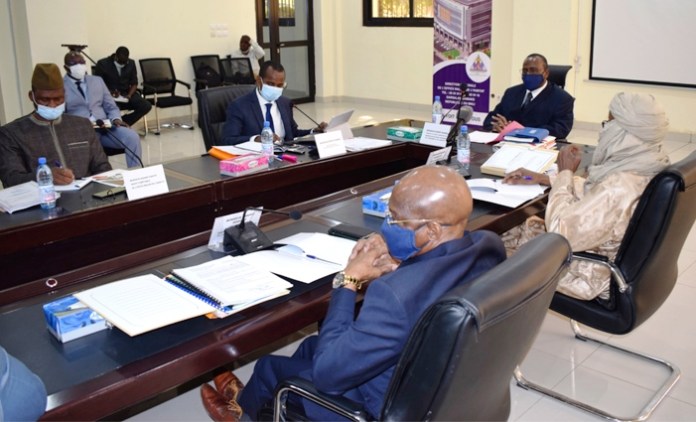 The administrators of the Malian Housing Office (OMH) held the 44th ordinary session of the board of directors on April 10, 2021 in Bamako. This is a meeting chaired by Dionké Diarra, Malian Minister of Land Affairs, Town Planning and Housing.
At the end of the work, the administrators decided that the 2021 program of activities will focus primarily on finding solutions to the Office's indebtedness, the pursuit of the direct sale of 1,200 housing units following new, more efficient approaches. , the search for innovative and sustainable solutions to the financing of social housing in order to limit the pressure on public resources.
In terms of the budget, the 2021 draft budget is balanced in revenue and expenditure at 22.197 billion FCFA (approximately 40 million USD), against 37.110 billion in 2020, a decrease of 40%. This reduction is mainly linked to the new strategy adopted within the framework of the direct sale of 1,200 housing units.
Regarding the analysis of the documents submitted to the administrators, it emerges that out of a forecast of CFAF 37.110 billion, the Office was able to generate CFAF 16.060 billion in revenue as of December 31, 2020, against expenditure amounting to 15.958 billion.
"These results, which are far below expectations, are mainly explained, among other things, by the decline in revenue from the Housing Tax (TL). This follows tax cuts granted by the state to private sector companies as part of the accompanying measures aimed at mitigating the consequences of Covid-19, "said Minister Dionké Diarra.
As a reminder, the OMH is a public administrative establishment resulting from the restructuring of the National Housing Fund (FNL). It was created by law n ° 96-030 of June 12, 1996 and decree n ° 96-179 / PR-M of June 19, 1996 fixes its organization and the modalities of its functioning.