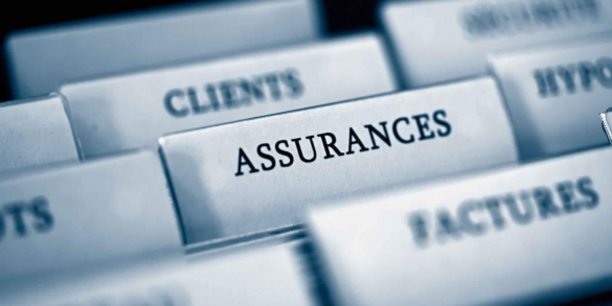 Despite an economic environment strongly marked by the Covid-19 health crisis and a fairly competitive Ivorian insurance market, some companies such as "La Loyale Vie" have been able to keep their commitments where its partner "La Loyale Assurances" struggles. to come out of his financial woes. Back on the journey of these "Siamese sisters" with different destinies.
La Loyale Assurances and La Loyale Vie were created in 2003 by the same investors to offer Ivorians life and non-life insurance products. And in accordance with the regulations in force, the two companies are two very distinct entities with their own management. Although having the same owners and the same visual identity (logo, colors and signature). But through a well-organized collaboration, each has consistently served as a business broker 'to the other whenever the opportunity arose. Unfortunately, La Loyale Assurances has had major management and cash flow concerns for some time now.
According to information that had already been given by 'Financial Afrik' in 2016, "following a reassessment, the Bloomfield rating agency downgraded the long-term rating from BBB- (investment rating) to BB – (speculative note) and lower the outlook from stable to negative. The agency also decided to downgrade the short-term rating from B (speculative rating) to C (speculative rating) with a negative outlook ". This is due to "the drop in the level of activity in 2014 (4,912 million CFA francs against 6,188 million CFA francs) with the loss of important customers and the company's poor responsiveness to claims settlement; the drop in turnover since 2011 as well as La Loyale Assurances' weak ability to project reasonably into the future ". Result of the accounts, after being placed under observation, La Loyale Assurances was therefore placed under provisional administration in December 2016 by the Control Commission of the Inter-African Insurance Markets Commission (CIMA). And even though this measure was finally lifted in 2018, La Loyale Assurances has not yet completely taken its head out of the water. Meanwhile, her Siamese sister 'La Loyale Vie, who has not been impacted by the financial woes of her' Alter Ego ', is doing well financially.
Indeed, with a total balance sheet of 36.5 billion FCFA, La Loyale Vie achieved for the financial year 2020, a turnover of 7.6 billion FCFA and a profit of 425 million FCFA. The company therefore ended 2020 on a positive note with a solvency margin which recorded a surplus of FCFA 5.5 billion. And for the year 2020, it is a pot of around 4.3 billion FCFA that La Loyale Vie has paid to its subscribers in terms of benefits. It was therefore able to keep its commitments to its policyholders despite the slowdown imposed by the health crisis on the world economy. According to the data that we were able to consult with the general management, La Loyale Vie has been in the same dynamic since 2015. In fact, from 2015 to 2020, a total of 28,704,855,088 FCFA was paid in services. , including 6,547,637,033 FCFA in 2019. Sign of the good health of the cash flow of this company. We can therefore deduce that the Ivorian insurer, which appears in the top 10 life insurance companies in Côte d'Ivoire with a market share of 4.52% in 2019, has not suffered the repercussions of the a zone of turbulence that its " Siamese sister " La Loyale Assurances has been going through for some time, specializing in non-life insurance and which has management and cash flow concerns.