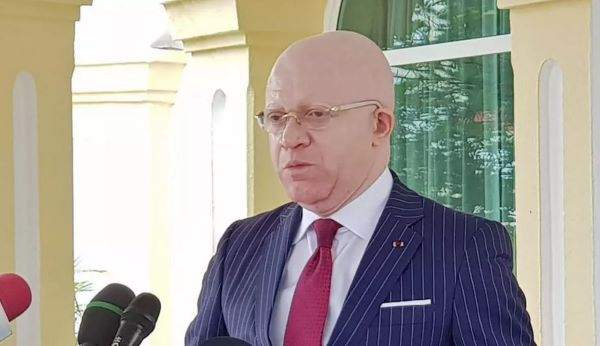 French justice is due to look into the dispute between Euronews, owner of Africanews, and Ylias Akbaraly in the coming weeks. Buyer of the pan-African channel at the end of a contract signed in August 2019, the boss of the companies Sipromad and Phenixya suddenly changed his mind, citing a hidden agreement he was unaware of between Euronews and the Republic of Congo, the country of the headquarters of the media launched in 2016.
To justify his turnaround, the Franco-Malagasy businessman advances a letter sent to him by the Congolese Minister of Communication and Media, Thierry Moungalla, on October 2, 2019, in which the latter displays his "astonishment" at the negotiations engaged. "In view of the agreements that bind us with the company Euronews, the latter does not have the right to sell the company Africanews without our prior agreement, in the absence of which any agreement could be canceled", specifies Thierry Moungalla. This missive is invoked by Ylias Akbaraly to justify his decision to cancel the transaction and claim reimbursement of the € million paid to Euronews as an advance on the operation.
Euronews lawyers including Caroline Wasserman intend to confuse the Congolese minister in his statements by pointing out his contradictions. The letter addressed to Ylias Akbaraly takes, in fact, the exact opposite of what Thierry Moungalla has made on several occasions in front of journalists.
During one of these talks, Thierry Moungalla expressed the wish to see Africanews "continue its adventure in Congo". He explains above all that "the Congolese government and Euronews should, since the start of the partnership, have created a joint venture. If it had been created (…) we would have had the means to legally oppose this sale or, in any case, to accompany it, to participate in the negotiations ". He added: "This failure of the sale is not due to a refusal by the Congo, which has never opposed the sale. (…) This is a failure of the discussion between the proposed acquirer and the owner who is called Euronews ". According to our information, this interview has already been the subject of a bailiff's report on July 20, 2020,
While they claim the execution of the sales contract signed in October 2019 for 10 million €, the Euronews councils also intend to present an interpellative summons from Omar Harfouch dated February 2, 2020, who played the intermediary for bring Euronews and Ylias Akbaraly together.
In this document, of which Financial Afrik obtained a copy, the Franco-Lebanese businessman explains that the companies Sipromad and Phenixya were aware of a contract with the Congo long before the completion of the acquisition operation. "Mr. Akbaraly in person showed me the copy of this signed contract located on the computer of his chief of staff", explains the intermediary who also mentions regular contacts, well before the Africanews sales contract, between Ylias Akbaraly and French businessman Jean-Yves Ollivier, close to Congolese President Denis Sassou Nguesso.