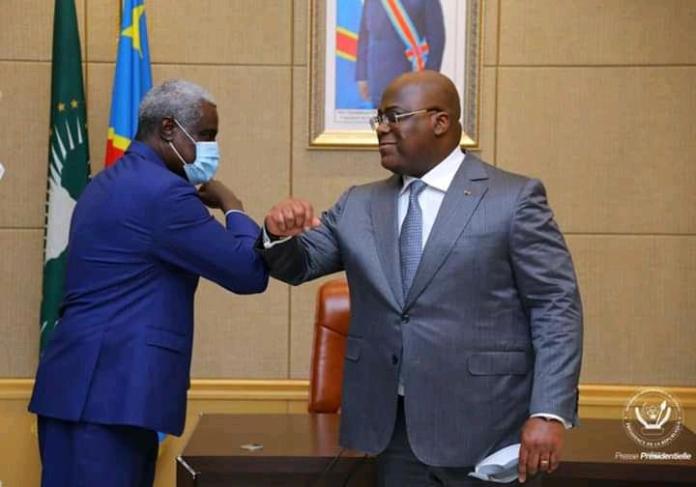 The African Union announced this Thursday, March 18, that it had given the green light for the vaccine against the Covid-19 AstraZeneca and recommended the continuation of vaccinations on the continent. For the organization, the benefits of the vaccine outweigh the risks.
John Nkengasong, director of the African Centers for Disease Control and Prevention, told a press conference that "the benefits always outweigh the risks" and countries should "move forward" with the vaccination. He said "adverse reactions would be monitored and reported for future vaccine evaluations."
A positive opinion that comes after the World Health Organization (WHO) endorsed the vaccine. Several European states have also suspended its use after several concerns were raised about the risk of blood clots.
According to the vaccine manufacturer, more than 17 million people have already received the vaccine in Europe without any evidence of an increased risk of blood clots. An investigation by the European Medicines Agency investigated found 30 cases of unusual blood disorders in 5 million people who received the AstraZeneca vaccine in the EU, while clarifying that there was so far no link of causality.
Through the Covax initiative, co-led by the World Health Organization and partners, several African countries are expected to receive AstraZeneca vaccines free of charge.
The COVAX initiative is a global partnership between GAVI, the Vaccine Alliance, the Coalition for Innovations in Epidemic Preparedness (CEPI), the World Health Organization and UNICEF. This initiative aims to accelerate the development of and access to COVID -19 vaccines. It builds on collaboration with manufacturers of COVID – 19 vaccines and aims to ensure equitable access to vaccines for countries around the world, which meet WHO criteria for safety and efficacy. It plans to deliver 2 billion doses of COVID -19 vaccine during this year.
journaliste économique, titulaire d'un Master II en Communication et Journalisme de l'Institut Supérieur des Sciences de l'Information et de la Communication de Dakar (ISSIC). Grande amatrice de lecture et de musique. Féministe dans l'âme et passionnée de mode.