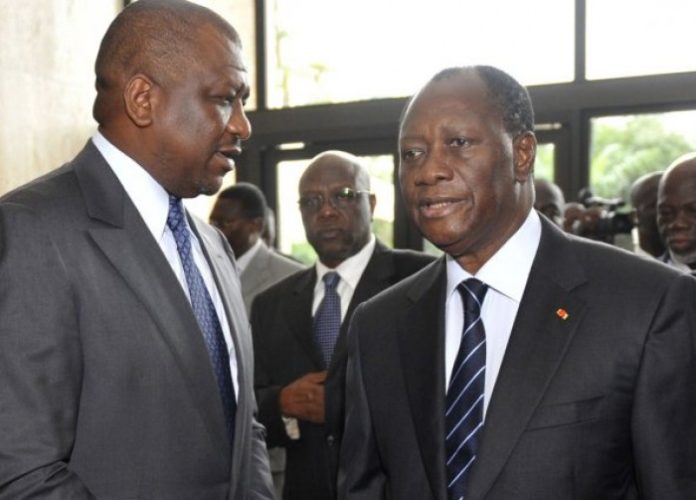 Ivorian President Alassane Ouattara has appointed, this Monday, March 8, Patrick Achi, secretary general of the Presidency, to act as Prime Minister Hamed Bakayoko, announced "absent for medical reasons".
This information from a statement broadcast on National Television and on the social channels of the Ivorian Presidency also announces that the Minister of Presidential Affairs, Téné Birahima Ouattara, is acting as the Minister of Defense, a portfolio held by Hamed Bakayoko.
Evacuated since February 18, 2021 in Paris (France) for a health check, Prime Minister Hamed Bakayoko is still not back.