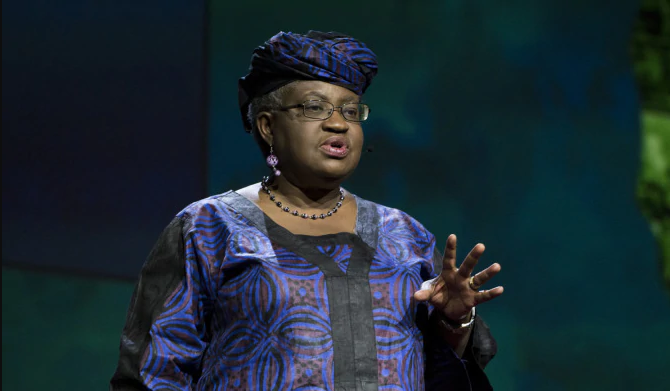 While Africa as a whole remains enthusiastic about the appointment of Nigeria's Okonjo-Iweala as head of the World Trade Organization (WTO), some experts are procrastinating.
The question that comes up on everyone's lips on the continent from Cairo to Cape Town, via Dakar, Abidjan, Accra and Lagos, is whether the election of Nigeria will be good for Africa. This in a particular context marked by the operationality of the African Continental Free Trade Area.
The public's eyes are currently on the first woman and the first African to occupy this strategic position. Who has not waited for his "100 days of grace" to face the press on Wednesday, February 17. The boss of the WTO took the opportunity to outline her new directions.
It is about promoting a much fairer trade between countries and, among other things, increasing large-scale climate projects.
Giving a nod to Africa, the former Nigerian finance minister urged African countries to increase their productivity. According to her, the AfCFTA is a real boon for African countries to increase intra-African trade, representing almost 11% against 50% in Asia and 70% in Europe.
The official also called on Africa to strengthen the competitiveness of its goods and services to further influence world trade.
Close the productivity gap
The new director inherits the institution in a particularly difficult context marked by the COVID-19 pandemic. Even before the coronavirus, the organization faced multifaceted crises. A situation which pushed the Brazilian Roberto Azevedo, to return the apron at the end of August 2020.
The two great powers, namely China and the United States, which should be good models in terms of trade, are waging a merciless "trade war". But whatever the situation, the WTO can count on Okonjo's background to tackle a great major challenge, namely greater fairness in world trade.
For its part, Africa must simply try to close its productivity gap and weigh on the creation of global wealth. The oldest civilization in the world must stop being the eternal supplier of raw materials. It must imperatively strengthen its contribution to world trade, which represents only nearly 3%.
Speaking to Financial Afrik, Senegalese economist Maissa babou said that Africa should not expect anything from the appointment of Okonjo-Iweala at the head of the WTO, an organization itself shaken by multifaceted crises for several years.