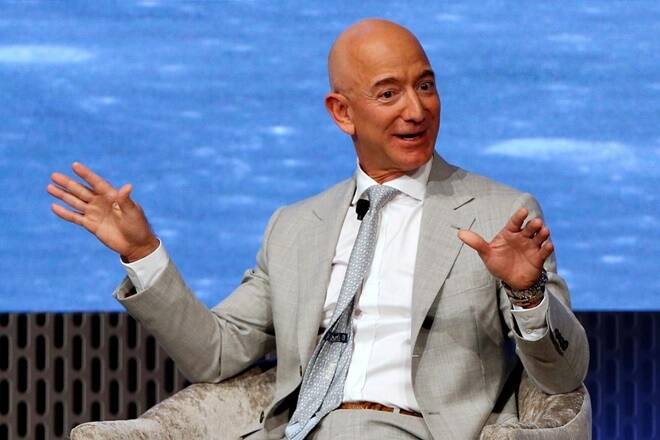 Almost 6 weeks after losing his crown, Amazon boss Jeff Bezos is once again the richest man in the world. The reign of Tesla boss Elon Musk was short lived.
According to the latest Bloomberg Billionaires Index ranking, Tesla stocks plunged into a stock market depression on Tuesday, February 16. Testa shares fell 2.4%, losing $ 4.6 billion of the owner's fortune. This news has reversed the trend, thus dethroning the South African billionaire, Musk, from his first place.
Jeff Bezos, who had held the title for more than three years until last month, reclaimed his No.1 position with a net worth of $ 191.2 billion, $ 955 million more than Musk. The CEO of Amazon is reclaiming his wallet from the richest man in a context where he recently announced his intention to leave the management of Amazon to devote himself to other projects. The Amazon founder said he would hand over the CEO role to his right-hand man Andrew Jassy in Q3 2021.
According to some observers, Musk may still regain the title in the short term as he is adopting new strategies to come back with a vengeance. In fact, his company SpaceX, a rival of Bezos's Blue Origin, is in talks to raise funds that would significantly increase its valuation.
The US-based astronautics firm completed the $ 850 million funding round last week. This with a valuation of $ 74 billion, about 60% more than its previous cycle, according to inside sources.