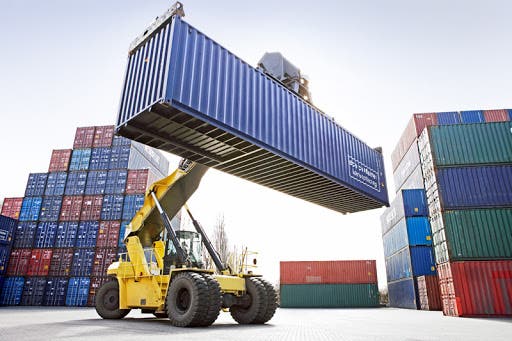 Egypt has just approved the construction of the country's first dry port. The facility, announced in the city in the city of October 6 (urban area of ​​Cairo), will be Africa's largest dry port.
The implementation of the project is entrusted to a consortium comprising: DB Schenker, a division of the German rail operator Deutsche Bahn AG which focuses on logistics and supply chain management; Elsewedy Electric Co S.A.E, formerly known as El Sewedy Cables, an Egypt-based limited company engaged in the manufacture of integrated cables and electrical products; and 3A International.
The project requested the participation of the European Bank for Reconstruction and Development to the tune of 176 million US dollars. The port, which is expected to be operational in 2022, will have a capacity of 720 containers per day, for a total of around 250,000 TEUs per year. The future port should create at least 3,500 direct and indirect jobs.
journaliste économique, titulaire d'un Master II en Communication et Journalisme de l'Institut Supérieur des Sciences de l'Information et de la Communication de Dakar (ISSIC). Grande amatrice de lecture et de musique. Féministe dans l'âme et passionnée de mode.