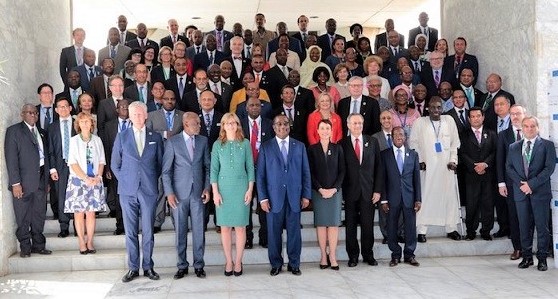 Expired since February 2020 and extended until this month of December, the new Africa-ACP partnership is being negotiated, on December 3, 2020, for an imminent renewal. The framework agreement, on the European side, comes up against a demand for a joint EU-ACP assembly, which is reinforced, beyond its consultative role.
Thus, the chairman of the European Parliament's Development Committee, Tomas Tobé (EPP, SE) and the chairman of the Parliament's ACP delegation, Carlos Zorrinho (S&D, PT), told the European Commission that the current negotiation plan was not acceptable because it did not involve increased democratic control.
On the ACP side, the new agreements should cover, beyond trade in goods and preferential access to the European market, services, investments, access to public markets, intellectual property, etc.
The central negotiating group is made up of representatives from the three regions (Africa, the Caribbean and the Pacific) and is chaired by Mr. Robert Dussey, Togolese Minister for Foreign Affairs, African Cooperation and Integration.
The EU's chief negotiator is the Commissioner for International Cooperation and Development, Neven Mimica. The negotiations are being conducted in close collaboration with Ms Federica Mogherini, High Representative of the Union for Foreign Affairs and Security Policy.
The Cotonou Partnership Agreement is the legal framework governing relations between the EU and 79 countries in Africa, the Caribbean and the Pacific (ACP). Signed in 2000 for a period of 20 years, the agreement brings together more than 100 countries (EU Member States + 79 ACP countries) and represents more than 1.5 billion people.