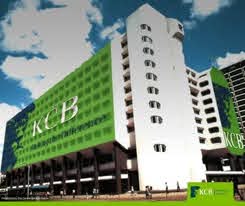 The Kenyan banking group, KCB GROUP PLC, has signed an agreement with the financial services company Atlas Mara Limited, listed in London, to acquire majority stakes in two banks in Rwanda and Tanzania. These are Banque Populaire du Rwanda Plc (BPR) and African Banking Corporation Tanzania (BancABC), internal sources reported Thursday (November 26th).
This transaction will allow Kenya's largest asset-based lender to buy 62.06% stake in BPR and 100% in BancABC. The transaction will be subject to the approval of the regulatory authorities of the aforementioned two countries. This "deal" is part of the group's expansion strategy in order to increase its market share and distribution network across Rwanda and Tanzania.
The CEO of KCB Group, argued that, "the transaction is part of KCB's' continued strategy to explore new growth opportunities while investing and maximizing returns from the Group's existing businesses."
The deal comes months after Equity Bank Group canceled plans to acquire four Atlas Mara Limited banking subsidiaries in Rwanda, Zambia, Tanzania and Mozambique.