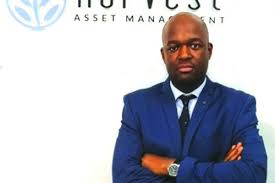 Central Africa's financial market, a sleeping giant, is no less resilient. Far from the major financial highways, this market formed between oil states, endowed with immense mineral resources, is slowly beginning to take shape between Libreville and Douala. Things are moving as shown by the ranking of portfolio management companies authorized by the Central African Financial Market Surveillance Commission (COSUMAF), at the end of September 2020, delivers unprecedented results.
Thus, Harvest Asset Management chaired by Marc Kamgaing, is the very first entity in terms of funds under management with CFAF 41.6 billion, ahead of ASCA Asset Management (a subsidiary of Attijriwafa bank) with CFAF 35.6 billion. The duel between the two entities turns to the advantage of the little thumb. Far, very far from this duel at the top, EDC (subsidiary of the Ecobank group) is trying to exist with 1.3 billion FCFA. The top quartet is closed by Corridor Asset Management credited with 219 million FCFA.
According to analysts, Harvest's strong growth can be explained by the diversification of its portfolio, its interest in small banks and structures looking for profitable investments. ASCA Asset Management, for its part, seems to be sleeping on its laurels, relying on the network of the parent company. Usually it is the independent structures that bear the brunt of the competition with the bank subsidiaries. But in the Central Africa zone governed by the Central African Financial Market Surveillance Commission (Cosumaf), it is the independent who wins the pawn at the subsidiary. The gap would have been even larger if Harvest had included the Bank of Central African States (BEAC) pension fund, which was not included in the calculation.