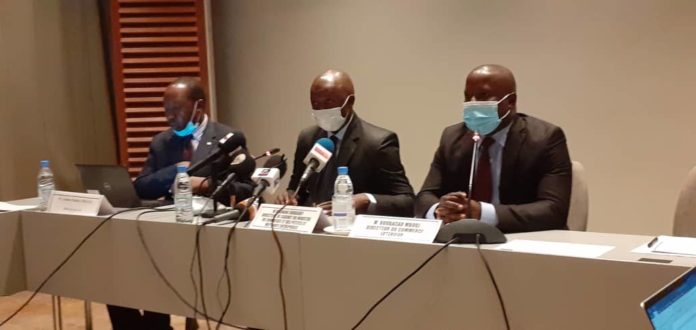 Senegal's trade ministry, together with CUTS international Geneva, organized work on electronic commerce at the World Trade Organization (WTO) on Thursday, November 12 in Dakar. This meeting is part of the recent Initiatives of the WTO Joint Declaration on Electronic Commerce ("CDI").
The main objective of this workshop (during which 6 main themes will be addressed) is to take stock of the e-commerce sector in order to identify priorities. During these meetings, a study (carried out by UK Trade and Investment Advocacy Fund, TAF2 +) will be presented to all e-commerce players in Senegal. Stakeholders (technicians, economic operators, administrators) will adopt a voice to follow in the main e-commerce topics covered by the IDC.
This seminar will make recommendations, but also to see if Senegal will become a member of the IDC.
The actors will also address 3 essential points namely national priorities and interests in these areas, international trade negotiation positions and the development of effective national strategies for the future.
Senegal's director of foreign trade, Boubacar Mbodj, explained that before engaging Senegal in the IDC, it will be necessary to study the implications, which is the subject of this meeting. It is a question, he emphasizes, of examining with the actors the conclusions of this study. And from that moment on, see what the guidelines will be for a probable membership.
For his part, the cabinet director of the Ministry of Commerce, Ousmane Goudiaby, argued that given the advantages offered by electronic commerce, Senegal must create a favorable environment for its expansion in all sectors of the economy. activities. The official said that the United Nations Conference on Trade and Development (UNCTAD) through a study estimated that Africa had at least 21 million online shoppers in 2017. This number is increasing by 18% per year since 2014, 6% more than the world average.
Venturing into his statistics, Ousmane Goudiaby also mentioned that around 264 startups are operational on the continent, creating up to 3 million jobs linked to the online market. To this end, Africa thus joins the flourishing world of digital economies.
To date, of the 149 WTO member countries, 100 have already joined the IDC. Among them are African countries including Benin, Cameroon, Ivory Coast, Nigeria and Kenya.