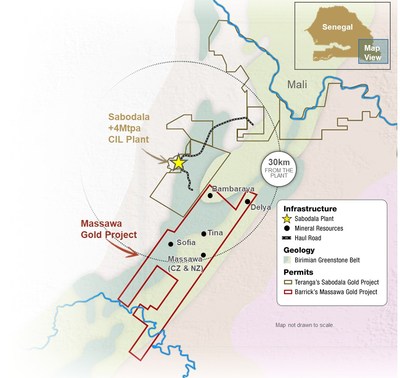 Multinational mining company Endeavor Mining has announced merger talks with West African rival Teranga Gold as safe-haven gold prices have risen thanks to the global stimulus to protect savings from the fallout from the COVID-19 pandemic.
Through a so-called "equal style" merger, the Canadian miner is considering an all-equity purchase and may offer a low premium for Toronto-listed Teranga. Endeavor, which is 24.12% owned by the Egyptian Sawiris family, is on the trail of acquisitions this year as gold prices have risen on the global stimulus.
Last March, Endeavor Mining acquired Semafo to become Burkina Faso's largest gold producer, one of the 15 largest gold producers in the world and the largest in West Africa. If the operation is successful, Endeavor will have another operating mine – Wahgnion, in addition to Endeavor's four existing mines in Burkina Faso, namely Boungou (acquired from SEMAFO); Karma; Mana; and Hounde and will also give him an exhibition in Senegal.
For its part, Teranga bought Barrick Gold's 90% stake in Senegal's Massawa project in Senegal last year in a $ 430 million transaction. The company remains focused on developing its high growth asset portfolio as the company strengthens its position as a low cost, mid-level gold producer in West Africa. Teranga's strategy is to maximize shareholder value by increasing long-term free cash flow through diversification and growth while remaining fiscally prudent.
journaliste économique, titulaire d'un Master II en Communication et Journalisme de l'Institut Supérieur des Sciences de l'Information et de la Communication de Dakar (ISSIC). Grande amatrice de lecture et de musique. Féministe dans l'âme et passionnée de mode.