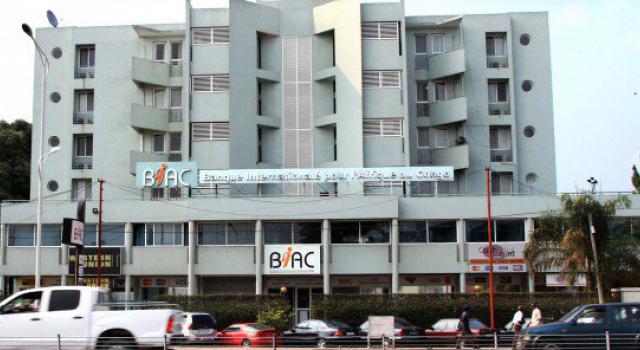 The International Bank for Africa in Congo (BIAC), placed under the management of the provisional administration committee of the Central Bank of Congo (BCC) since May 2016, is put into "forced liquidation", according to a notice signed on October 9. 2020.
"In accordance with the provisions of Articles 22, 23 and 56 of No. 003/2002 of February 2, 2002 relating to the activity and control of credit institutions, the International Bank for Africa in Congo, in the acronym B.I.A.C. s.a., is forced into liquidation, "reads the document signed by Déogratias Mutombo, the governor of the BCC. To this end, he continues, "the Groupement AB LEGAL VAN CUTSEM – GLOBAL BUSINESS AND CONSULTING (GBC SARL) – LUALABA Et ASSOCIES SCRL, standing for Groupement A.G.L., has been appointed Liquidator of this dissolved banking institution".
"Consequently, the Central Bank of Congo asks shareholders, administrators, depositors and anyone with any right whatsoever on funds or assets kept or held by the International Bank for Africa in Congo in the acronym B.I.A.C. sa, to send in application of the provisions of article 64 of the aforementioned law, to the aforementioned liquidator within sixty (60) clear days of the posting of this notice at the registered office, for residents and one hundred and twenty (120) days for non-residents, a memorandum containing the statement of their claims, "concludes the notice.
The management committee was responsible for presenting a recovery plan for the 50-year-old bank to the 100 branches, and whose assets were to be bought by buyers. It also had to provide solutions guaranteeing the daily withdrawals requested by savers. But the efforts were unsuccessful.