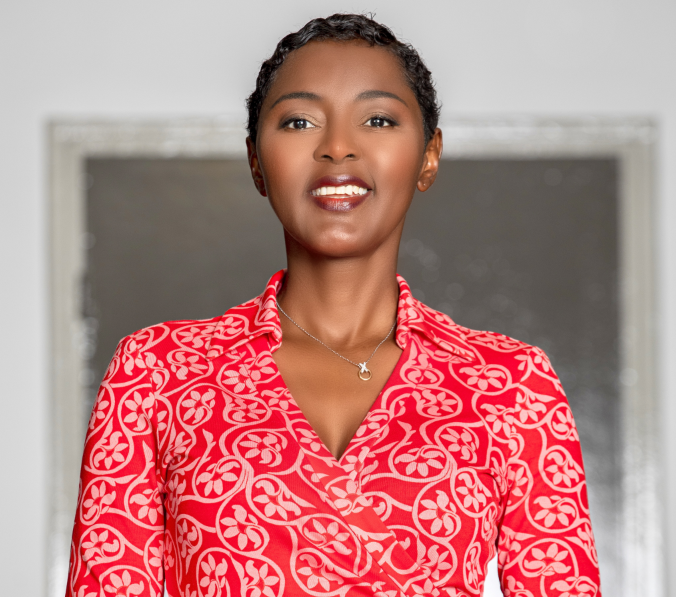 "Bad housing" and anarchic constructions are the common evil that undermines most of the major cities in sub-Saharan Africa. In this interview, Ms. Kadidja Duparc, CEO of Sky Architects, presents to us as an expert on the built environment, her possible solutions to cure African cities of this scourge.
Financial Afrik: Ms. Kadidja Duparc, you are the head of SKY Architects, an agency based in Abidjan in the Ivory Coast and specialized in architecture. What is specific about SKY Architects in this vast area of ​​the built environment?
Kadidja Duparc: SKY Architects specializes in architecture, town planning, landscape, design and urban design. We also provide support for project management and advice. SKY Architects is also a multidisciplinary and polycultural team, bringing together around twenty employees, architects, engineers, designers, urban planners … who support the agency's vision.
Our architecture is holistic, poetic and humanistic, but fundamentally pragmatic, realistic and functional. Our creativity, like this eclectic world, is based on original know-how.
Our work is the fruit of exchanges, the collegiality of the creative process, the eclecticism of knowledge and the mixing of origins, backgrounds, expertise and knowledge. We favor listening, sharing, creativity, anticipation and open-mindedness.
We are structured to respond to all of the architectural, cultural, social and environmental challenges that Africa in the 21st century represents! Social equity, ecological prudence and economic efficiency are our three guidelines for an efficient and integrated architecture.
We strive to design buildings for unique individuals, who have their own tastes, their stories, their needs … Tastes which are sometimes very far from ours. Our goal as architects is to design the most functional, original, comfortable, elegant and harmonious building possible according to their vision. This, within a controlled time and budget. I say harmonious and not beautiful, because if beauty is in the eye of the beholder, harmony is in everyone's mind.
Because a proverb says that "it was not by improving the candle that we invented the electric bulb", we recently created SKYECOLAB.
SKYECOLAB is the laboratory of our creativity, the cauldron from which innovation is born. It is a laboratory in charge of research on innovative architectural concepts and projects, in terms of sustainability, gender, cultural and artistic inclusiveness. It stems from the agency's vision and values ​​and embodies the tool that will allow us to achieve the resulting objectives.
How does sustainable architecture differ from more "classic" architecture?
The construction and use of buildings has a significant impact on the environment. In Europe, for example, the building sector consumes about 50% of natural resources, 40% of energy and 16% of water.
In Africa, buildings as currently constructed, made of concrete, glass and sheet metal, are an economic, cultural and environmental nonsense. These three materials are heat accumulators.
Their use generates thermal discomfort and leads to the use of air conditioning. Glass, used in a prolific way on our buildings and towers for purposes of "modernity", generates, in addition to heat, such a luminosity that the users cover the bay windows and windows with paper and adhesive to protect. It is simply to say that this is inappropriate. It is expensive, uncomfortable and energy consuming. In addition, the intensive and almost exclusive use of concrete leads to the destruction of beaches, due to the excessive removal of sand. This type of "classic" architecture is not sustainable for our economies in emerging countries, for our environment and for the pockets of our fellow citizens!
The alternative for an economical, functional architecture adapted to its environment is that of sustainable architecture. Sustainable architecture is an architecture that incorporates the principles of bioclimatic architecture, to which is added the concept of responsible architecture.
Bioclimatic architecture is the oldest architecture. It's, for example, that of our traditional African huts and cave dwellings in Europe. It was pragmatic architecture, common sense and logic. It used materials available in the immediate environment, local know-how and aimed to protect itself from climatic and environmental constraints. In our desire for "modernity", we cut ourselves off from our centuries-old bioclimatic building traditions. Modern bioclimatic architecture has incorporated the technical advances of the 21st century. It takes into account, from the design of a building, the climate and the environment in which this building will integrate and tends to the symbiosis between the building, the well-being of its occupant, and the respect of environment. This, thanks to an intelligent design which adapts to the geography of the place, to its climate, and which uses and values ​​local materials and resources, to produce comfortable and energy-efficient buildings. For this bioclimatic architecture to become sustainable architecture, it is necessary to add some notions of sustainability and social responsibility, namely:
Integration and promotion of local know-how;
Energy efficiency;
Improvement of the factors of well-being, comfort, quality of use and accessibility;
Integration and promotion of social and generational diversity;
The integration and enhancement of economic mix and mobility;
Transparency and respect for the laws in the process of realization and financing;
Improvement of the living environment, creation of social ties; The integration of the concept of landscape quality; Etc.
According to UN-Habitat, 80% of the buildings that will be inhabited in 2050 are not yet built. This still gives us a chance to us, ARCHITECTS, and to the various operators of the built environment to produce buildings adapted to our populations and our geo-climatic contexts.
What is the part of responsibility of the triptych State Architects-Population in the phenomenon of "poor housing" which undermines most of the major cities of sub-Saharan Africa?
This is a vast, complex, eminently controversial subject, which I will summarize in a few lines.
Population: mainly victim;
State: resigned and guilty;
Architects: helpless and guilty witnesses for their passivity.
You will certainly tell me that it is succinct and caricatured, but it would take about twenty pages to just tackle the subject, there would be so much to say …
SKYECOLAB as a laboratory of ideas, does it support states in solving the problem of anarchic constructions and the popularization of social housing?
It would be pretentious to assert this, because the problem of anarchic housing is complex and diverse and the popularization of social housing is far from the domain of architects alone. This is essentially a government problem. We as architects can offer innovative and relevant solutions to improve the functionality, quality and comfort, durability and costs of these dwellings, but their accessibility to disadvantaged populations is essentially a matter for the State.
Our States are generally looking for quick, inexpensive solutions and above all which allow them to delegate their responsibility in this area. They got rid of the problem with private operators, who are far from being philanthropists. The actors of the built environment know that it is not possible to make a profit by making social housing. Only our states pretend to believe it. This results in the rabbit hutches lining up on the road from Abidjan to Bassam, whose walls crumble as soon as you scratch your finger. The problem of slums and the accessibility of social housing will only be resolved with a strong commitment from governments: a financial, legislative and structural commitment.
We, as architects, can only be proactive with our States, unfortunately too often deaf to our speeches. Therefore, we support more decentralized communities, town hall, region etc. because they are more sensitive to the distress of their citizens, being in direct contact with them and are looking for durable and efficient solutions. Unfortunately, they lack autonomy and means. The concept of decentralization being like many other things, a virtual reality in our latitudes. With these decentralized communities, we try through SKYECOLAB to offer not only solutions in terms of sustainable built equipment, but also financing solutions. We work a lot on the search for an architectural and environmental quality which is user-oriented and which integrates African realities. The African continent is currently facing economic development constraints which seem to oppose the challenges of sustainable development. Beyond the design of bioclimatic buildings (which take into account their geographic, geological and climatic environment), we integrate cultural ways of living into our design.
One cannot conceive of dwellings in Africa as one conceives of them in the West, because if globalization tends to homogenize lifestyles, there are nonetheless cultural particularities that need to be integrated. It's hard to imagine for a West African woman a house without African cuisine. That is to say, these unique spaces where she will be able to do what is impossible for her to do in a western kitchen: cook her braised fish in the stove, pound her foutou or millet, tie up and butcher her sheep to Tabaski, sit on stools at ground level and share the pleasures of making meals in community, during family or religious celebrations, etc. Likewise, the concept of boyery (changing rooms and sanitary facilities for male house staff), classic in our homes, does not exist in the West. These observations are the same whether we look at the neighborhood or city scale. Our cities and districts are described as muddled, disorderly and anarchic.
In fact, they often are, owing to the fact that a considerable number of informal trades set up in an untimely manner, on the sidewalks, crossroads, even on the roadways. This is because they were not planned, planned, integrated. However, these places are places for us Africans, of life, of exchange, of conviviality of generational, social and economic diversity. We Africans, whether rich or poor, young or old, need these donut sellers, kebab sellers, neighborhood market gardeners, small garage owners, car washers, or other neighborhood shopkeepers. We need them just as much as they need us. We must therefore, since they constitute an important element of our living environment, failing this – and while waiting to integrate them economically (formal economy), integrate them architecturally and "urbanistically" from the design stage, by providing them with spaces and equipment adapted. The integration of our cultural ways of living is done with regard to SKY Architects from the macro scale (city) to the micro scale (rooms of each building). We are also aware that the built environment can be a major factor of exclusion and confrontation, especially in our disadvantaged countries. This is the reason why we preach for a holistic conception and work within SKYECOLAB on a conception which integrates all the components of our societies and contexts and their specific constraints which will allow us to produce an inclusive, unifying, appropriable architecture. by everyone and by everyone.
SKYECOLAB allows us, through pro Bono projects, to put our social responsibility as an architect at the center of our creation and production process and to promote a complete paradigm shift. We are working on the invention of new beliefs and new attitudes, and on the reappropriation of our cultural, artistic and social missions. We try and it is not easy in our context to introduce in each of our projects to varying degrees, this concept of conscious and responsible architecture.
Is the architect's role just limited to building houses?
Fortunately, no. Architecture is one of the most complete trades there is and the architect is by nature, versatile in his art. We are specialists in the art of building and we can build all kinds of buildings, from the factory to the economic villa, from the shopping center to the cathedral or the mosque, including hospitals, clinics and other schools, universities and stages. Some architects design and carry out civil engineering works. Apart from the strict framework of construction, we also intervene in the planning of cities, the design of urban spaces, furniture and industrial design, landscape design etc. Some architects specialize in the scenography of spaces or lighting and many of the great filmmakers, stylists or renowned photographers are architects at the base. Our possibilities and fields of intervention are numerous, rich and varied, because we are artists, technicians, managers, stylists, directors, logisticians, etc.
You have an ambitious project underway in the commune of Yopougon in Abidjan: a semi-large and retail market. Can you tell us a word about this project, specifying at first glance what differentiates a semi-wholesale and retail market from a shopping center?
Indeed, we won a consultation launched by the town hall of Yopougon and the French Development Agency (AFD), within the framework of the Debt Reduction and Development Contract (C2D) established between France and the Ivory Coast.
This consultation focused on the design and execution of a semi-wholesale and retail market for the Commune.
A shopping center is a building or space that brings together on the same surface and often under the same roof, a set of shops and services grouped together in a shopping mall, around one or more locomotives (large food stores) which will ensure the main customer flow.
A semi-large and retail market such as the one we are designing is a complex, coherent and dynamic space that brings together a set of buildings with complementary and integrated functions, although distinct. There will be semi-wholesalers – who buy from wholesalers and resell to retailers – and retail activities for food, butchery and fish products in general. These spaces also include buildings intended for the sale of manufactured products.
The particular project of the semi-wholesale and retail market of Yopougon is innovative and pioneering, in its programming and in its design. It was born under the impetus of the dynamic municipal team, which considers it necessary, the renovation of its center in order to offer its inhabitants a better urban environment.
First of all, it is a sustainable project, the first semi-wholesale and sustainable retail market in West Africa: It will integrate the principles of bioclimatic architecture (suitable orientation in relation to the sun and wind, ventilation of the sub -faces, privileged natural lighting, recycling of rainwater etc.).
It is also an inclusive building which includes in its programming a women's pavilion which will include, on the ground floor, a daycare center for the children of vendors and upstairs literacy rooms.
Finally, it is a popular and user-friendly project, because it includes, in addition to the semi-wholesale market area, that of retail and manufactured products, a so-called "Emergence" area which includes a Supermarket, shops, offices for rent and a catering area (maquis, etc.).
The town of Yopougon lacks formal leisure spaces and this area, which will operate beyond the opening hours of the rest of the market, will be the lifeblood and center of life and animation for both the market complex and the commune.
Yopougon because of the youth (60% under 20 years old) and the dynamism of its population is a city where activity and creativity are bubbling.
Cultural and artistic initiatives are multiplying with events such as "The night of ideas 2019" which brought together a significant number of Ivorian and African artists and intellectuals, or the creation of Yop Créalab, a center of a new kind dedicated to cultural and creative digital and ecological practices and trades, in favor of youth and employment.
We are very happy to participate in this incredible dynamic.
What is the record of SKY ARCHITECTES 'participation in the various editions of Archibat?
This is the first time that SKY Architects has participated in the Architecture and Building Fair: Archibat.
Although it is a fair organized and held by the National Council of the Order of Architects of Côte d'Ivoire (in partnership with Axes Marketing) and intended to promote architecture and the trades of the built environment, Ivorian architects registered in the order that participated is counted on the fingers of one hand.
Participation in the fair requires a financial and human investment that is hard to bear for architects who only do architecture.
The results of our participation are positive and of four types:
Firstly, we have managed to make ourselves better known as an agency, to publicize our achievements and to carry our vision. We architects are artists and technicians in the art of building. We are not great communicators, and we tend to think that our achievements speak for us.
That was enough in the 20th century, but in the 2.0 context of our ultra-connected and ultra-communicating societies it is no longer.
I realized during this fair that even close friends, who have known me for 30 years, have no idea of ​​the scope of the projects managed by our agency.
Secondly, it was important for us to make the profession and the trade known to the general public, and above all to get closer to the populations with medium and low incomes, which are the most affected by the lack of housing and / or poor housing.
Most of these populations do not know us and when they know us, they are afraid to ask us. They think they cannot afford it.
This fair insofar as it is open and accessible (financially given its low entry cost) to all audiences is a great opportunity to demonstrate to them the added value that an architect brings them in the realization of their construction project.
Through the fair, I had the opportunity to receive and inform people of all socio-professional categories and of all ages. I loved receiving curious and knowledge-hungry children and adolescents. Many of them decided to be an architect later, a job he did not know when he arrived at the show. It's a small victory for me.
Third, the Archibat show was an opportunity for us to explore new markets and establish new partnerships.
In this the assessment is more than positive, the quality and the scope of our achievements have preached for us, our convictions and our vision too. We were very surprised at the impact of the show on the development of our client portfolio.
Finally, the show allowed us to mobilize our teams around a unifying and promising project, in order to tackle the next challenges. On this occasion, we were able to re-discover our employees and discover their new talents as speakers, pedagogues, and even sales people!
Kadidja, tell us about yourself, what is your background, your vision?
I'm Kadidja Duparc, architect and CEO of SKY Architects. I come from Ivory Coast, the country where I live and practice. I define myself as frank, perfectionist, multitasking and curious about life! I am one of those people who are interested in everything and who, 20 years ago, were called "scattered", but who today are considered to be multi-potential – times are changing!
Although a graduate in architecture, management, marketing and communication have always been my second passion and have won me a long journey, a double journey. I indeed hold a Certificate in Public Management and Management – Potential Africa, from SCIENCES PO, Paris, in addition to my diploma in Architecture.
Human being, for me, the essential value of a company, I also trained in personal development, and in particular in NLP (Neurolinguistic Programming) at the French Institute of NLP.
Returning to Ivory Coast in 2002, I created and managed both an architecture agency (created with an associate architect) and an event communication agency.
Forced to interrupt my double adventure following socio-political events in Côte d'Ivoire, I refocused on my core business, architecture.
Today, I manage with my partner, my architecture agency SKY Architects, on the basis of a managerial model that promotes team engagement, empowerment and initiative. My managerial culture is that of delegation and communication, my corporate culture is that of "CSR Attitude", with a focus on people and the environment.
Authenticity, creativity, thoroughness, the notion of meaning, proximity, responsibility and pragmatism are my cardinal values.
My vision for today and for tomorrow: Change the quality of life and by doing so, the quality of the future of Africans, by an intelligent and inclusive modification of their living environment. This in particular through an eco-architecture designed around humans and produced by committed and conscious humans.
What are the advantages and disadvantages for you of being a female architect, in an environment (that of the built environment) perceived as macho and elitist?
None of us want to be labeled a "female architect": we are architects and it is very welcome that this word is the same for men and women in the French language.
Unfortunately, I see no advantage in being a woman in this profession and this environment, because as you mentioned, it is a macho, paternalistic and sexist environment like the world in which we live. And this is even more true in our African societies.
Prejudices and stereotypes concerning women have a strong and lasting impact on the recognition of women in the trades of the built environment and particularly in architecture. I pass you lustful looks, heavy advances and derogatory remarks …
We are seen as fragile little things that have nothing to do on a construction site.
We are thought, or we prefer to be thought, incapable of carrying out large-scale projects for lack of competence and / or authority and because probably too busy and / or distracted by our home problems.
We cannot be "real architects" because this profession supposedly requires technical and mathematical skills that "women cannot have".
When I say that I am an architect, the following question is "Decorator? ", Non-architect," Ah, interior designer? »Non architect,« Ah, you make small villas? … "Yes, incidentally, but also factories, shopping centers and promotions of a thousand dwellings, etc.
And there I am still distressed to see the frank expression of disbelief on their face. The most distressing thing is that this kind of limitation and reduction of women architects to decoration and related trades, also comes from women. Only men are supposed to be able to create imposing buildings…
Few women in the world and I think, none in Africa, have made emblematic institutional buildings. And even Zaha Hadid of Iraqi origin, settled in London and international star of architecture, said: "It is not so much racism as being a woman in Great Britain that has long hindered".
Even at his level, his gender was the main obstacle to his professional achievement.
As soon as we touch on projects that symbolize power, major projects, the raging competition, the first and main weapon of men is sexism, whether on the side of the owners or our fellow architects. Paternalism becomes the rule and under its cover, misogyny.
We have little access to public markets. Already, Ivorian architects, themselves, have little access to the public market anyway, so imagine women architects. Our leaders do not trust the architects of their country and even less the women architects. I saw a minister explain to me with a smile and without seeing where the problem was that he had traveled the world and given large-scale over-the-counter contracts in Ivory Coast, to foreign architects for the 10 years to come up…
In addition to the inequalities that we experience as female architects, there is the management of the work-couple-family triptych.
We have to manage our projects, our agencies, our collaborators, and our families.
This, in a context where the lack of maturity of the market often puts us in the face of owners impermeable to the imperatives of the trade, poorly trained and informed, which represents a workload and an additional stressor for us.
The lack of training, involvement and skills of the latest generations of graduates that we hire, also force us to descend very low in control, supervision and supervision and working conditions in Africa, time-consuming and energy-consuming, come complete this somber picture. It ends up making 3pm days, and weeks without weekends, which increases our mental load and the pressure on our shoulders as an architect, a woman and a mother.
Paradoxically, it is only on the construction site that our condition as a woman handicaps us the least.
Indeed, I noticed that the workers recognize and respect the skills. It doesn't matter if you are a man or a woman, they will consider you if they think you are competent. This is valid in Ivory Coast because the problem is quite different in certain African countries where I had to intervene. Men had great difficulty accepting the presence of a woman on a construction site, let alone her authority.
Studies show that successful men have benefited from the power of their networks. This is particularly the case for the architectural profession.
The concern is that we, female architects, do not have access to these networks. The majority of contracts are not negotiated at meetings where they are supposed to be negotiated. They are negotiated in the evening, after 10 p.m., in cigar caves and other private clubs, which we women have little leisure and desire to attend.
There is still a long way to go to an architectural profession, and a built environment, both more inclusive of its kind. But it is a battle that must be fought.
Urban space is built and designed by men for men, and there are many problems with the appropriation of public space by women and the gender exclusion it generates.
We must find our place within the profession and the environment, in order to produce a more inclusive built space of its kind, more sensitive in terms of social and generational mix and more attentive to its targets …
Directed by Mireille Patricia Abié