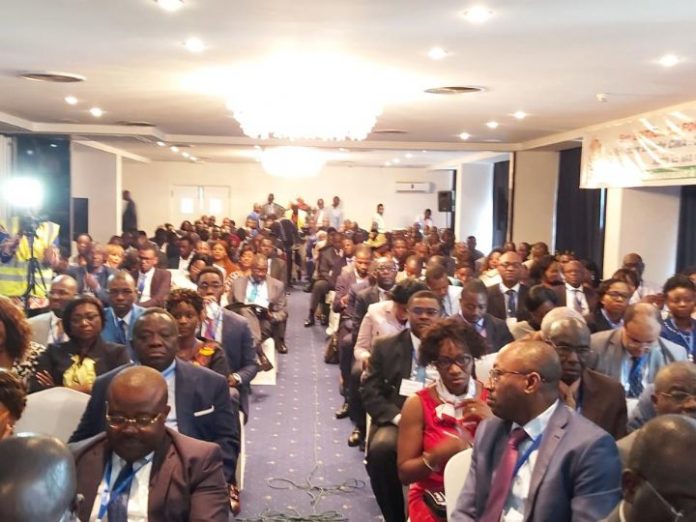 The Annual Market Forum of the Federation of African National Insurance Companies (FANAF) has just been held in Yaoundé. From 5 to 7 November 2019, only one central theme was on the agenda: « review of the CIMA treaty after 25 years of implementation ». The participants, while welcoming the inclusive model of the unique Interafrican Conference on Insurance Markets (CIMA), made pressing demands, as reported in the final resolutions of the conference.
This is the case for the harmonization of normative policies between the CIMA treaty (which concerns 14 countries) and the Organization for Harmonization in Africa of Business Law (OHADA, 17 countries), the West African Economic and Monetary Union. (UEMOA, 8 countries), the Economic Community of Central African States (CEMAC, 6 countries), the Interafrican Conference on Social Welfare (CIPRES, which brings together the 14 countries of the Franc zone). Insurers in the area who meet all these regulations and jurisdictions have expressed the wish to see a permanent platform linking the different regimes.
An underlying unmeasured fear: the eco
This request foreshadows another fear, not formulated by insurers, and linked to the advent of Eco, the currency of ECOWAS. What should be called « monetary UFO » as its flight plan is unlikely, uncertain timing and geography uncertain. This ECOWAS currency strengthens the convergence dynamic between UEMOA and the 7 member countries of a ghostly WAMZ, with no existence on paper, whereas the CIMA treaty established more than two decades ago, sufficiently created regulatory dynamics , capitalistic and commercial between the UEMOA zone and CEMAC to hope at the very least that so much effort is stopped by the eco.
Can we push English-speaking countries like Nigeria and Ghana to join the CIMA and OHADA treaties, or should we, under this new currency, see the insurance sector undergo several regulations? , accounting plans and jurisdictions?
The other request of insurers concerns the establishment of a sort of court of appeal against the powerful Regional Insurance Control Commission is the governing body of the (CIMA) whose convocations, as well as decisions, are without possibility of appeal.
In this regard, the participants expressed the wish to see the establishment of a Community insurance court, or, failing that, the extension of the field of competence of the Joint Court of Justice and Arbitration (CCJA) of the OHADA in insurance litigation relating to actions against the CRCA. It is also asked to restructure the regulatory and supervisory bodies around the values ​​of probity and independence. These resolutions, which also include a request for harmonization of the legal and regulatory framework to increase compliance with the basic principles of the IAIS insurers and IFRS, must be taken into account by a working group that is supposed to make its findings later on January 15, 2020, a few weeks before the general assemblies of FANAF planned in Libreville.