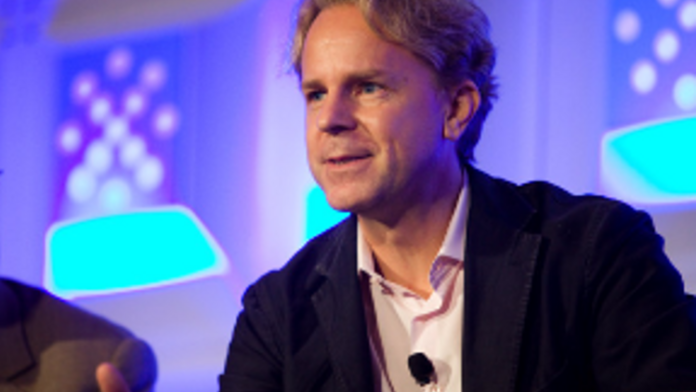 Media, Technology, Business and Senior Government Leaders from All Over Africa and Beyond Debated 10-12 November in Dakar, Senegal on "Business Strategies for the Media" African ". On the Bloomberg initiative, the fifth annual Bloomberg Africa Business Media Innovators Forum (ABMI) focused more on some very promising approaches to foster a vibrant and competitive media sector on the continent. Justin B. Smith, CEO of Bloomberg Media Group, answers Financial Afrik's questions.
Does digitalization force African media to reinvent itself?
The digitization of the media should not be debated, it is a reality. You know everything is destined to become digital, all companies are expected to digitize. Accepting this fact is therefore very important for all those who work in the media field. If we try to reject this idea and not think about it, do not believe it, we will not be preparing for a future that will necessarily be digital. Only that does not mean that other kinds of media, such as paper, radio, television, etc. will not continue to play an important role in the consumer's life. And in terms of digitization, I must say that the African media are good students. And since the beginning of the Africa Business Media Innovator forum, we've heard a lot of examples about the digitalization of the media.
Is this the end of traditional media?
I think the reality of the evolution of the media if we go back several decades is that every time a new model is introduced through technology and innovation, there are fears that are fed and rightly so. The regression rate of these newspapers will depend on themselves. Radio, for example, is still a popular mode in the United States and Africa. As a reminder, when television arrived in the 40s in the United States, everyone said that television go kill the radio, that the Internet go kill the paper format, but it is not. Only what will happen is that all traditional media will lose their wings while the digital will continue to grow.
How do you rate the economic model used by African newspaper companies?
One of the big questions is that generally in Africa, the model that works with press companies is an advertising model and not a subscription model. However, in the United States and Europe, the most used and advanced model is the subscription, which I think is a better model to keep a turnover that will make the necessary investments . You should know that technology platforms Google, Facebook, Amazon, concentrate 75% of advertising revenue. And so for all, these African media companies based on an advertising model, the advice is pay attention to Google. Because it is these platforms that are becoming the largest media companies in the world, even if they do not recognize it. At mark Zuckerberg every time you ask him, are you a media company, he always answers no, I am a technology company. But you have to recognize that the biggest media company in the world is Facebook.
African newspaper companies need to adopt a better strategy that is to have a direct relationship with consumers. This means choosing the subscription model which is one of the simplest. This is the model we are developing at the Bloomberg level, which tries to keep a direct relationship with the consumer and that is what is most valuable in the media world. You have to know that Facebook is trying to cut the relationship we have with the consumer and become the link between everyone.
Can African media companies cope with the strong presence of media groups from foreign countries on the continent?
Bloomberg does not make investments in Africa to become a local media, we are rather a global media company. No, it's very different. In Senegal, for example, we have one journalist reporting financial information, the stock market, the economy and the private sector, while a local newspaper employs hundreds of people. So, we must not see any form of competition. We are not in the same market, we are looking for the important news of Senegal to tell the world. We make investments in Africa but comparatively, it's very small. If we decided for example to make Bloomberg Senegal, it would be different but here we focus on the international market.
journaliste économique, titulaire d'un Master II en Communication et Journalisme de l'Institut Supérieur des Sciences de l'Information et de la Communication de Dakar (ISSIC). Grande amatrice de lecture et de musique. Féministe dans l'âme et passionnée de mode.