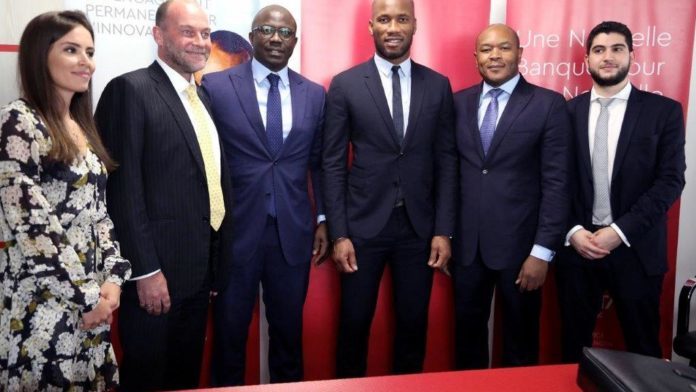 The African bank challenger, Vista Bank, has partnered with the banking software specialist Temenos to drive its digital overhaul in its markets on the African continent.
It should be noted that the bank intends to launch new products and services and support its growth ambition. "This will help us realize our vision of creating a truly pan-African group of financial institutions that will add value to the African economy and promote financial inclusion. Temenos is our trusted strategic technology partner and our customers will reap the benefits of its innovative software, based on API, native cloud and cloud, "said Simon Tiemtore, PCA of Vista Bank Group.
Temenos says its regional model banking approach, which includes preconfigured local features and best practices, will enable Vista Bank to meet specific regulatory requirements throughout its expansion.
According to the provider, Vista Bank has selected its Temenos Infinity and Temenos T24 Transact for its IT and central banking systems, respectively. Vista Bank has also selected advanced analysis and reporting, risk and compliance modules, as well as the Temenos Payments Hub product.
"This partnership further strengthens Temenos 'long-standing presence in West Africa where, for years, our scalable, real-time banking software has been helping financial institutions meet their customers' ever-changing demands and requirements." regulations. We look forward to working with Vista Bank as it transforms the services it offers to its customers, "said Jean-Paul Mergeai, Managing Director Middle East and Africa at Temenos.
As a reminder, Vista Bank was created following the acquisition of First International Bank Group (FIB) in 2015 by the US-based investment fund, Lilium Capital. The group is now present in Guinea, The Gambia and Sierra Leone and aims to expand its footprint on the West African Monetary Union and the Central African market, with a presence in 15 African countries. here 2025.
journaliste économique, titulaire d'un Master II en Communication et Journalisme de l'Institut Supérieur des Sciences de l'Information et de la Communication de Dakar (ISSIC). Grande amatrice de lecture et de musique. Féministe dans l'âme et passionnée de mode.