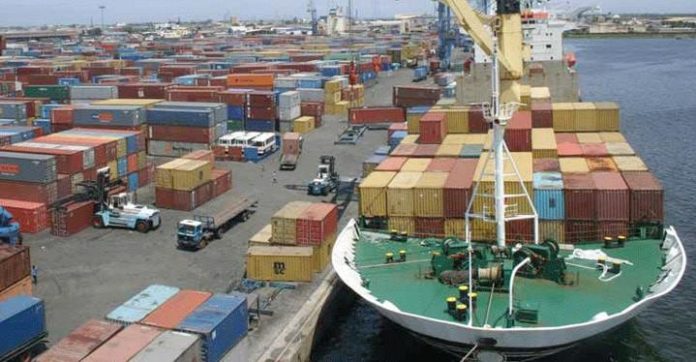 Operational since last year, the port of Kribi has had a significant commercial activity during the first twelve months of operation.
While it is true that the port of Douala remains the one where trade remains the highest, with more than 12 million of the volume of goods last year, the port of Kribi which welcomed its first commercial vessel on March 2, 2018 of the way, as one of the main port platforms of the country. According to the General Directorate of the Autonomous Port of Kribi (PAK), the volume of goods destined for import and export processed at the port of Kribi in 2018 amounts to 6.4 million tons.
Statistics according to the note which Financial Afrik was able to obtain a copy, show an ascending curve of the activities in all the terminals since the docking of the first commercial vessel. Thus, in the details, the liquid bulk traffic treated at the port of Kribi, it represents 79% of the global traffic with the operation of the Hilly Episeyo gas terminal and oil terminals KK1 and Ebome.
Containerized goods traffic with 10 388 981 tonnes of processed goods represents 18% of the activity, while processed solid bulk traffic, mainly wood, accounts for 3% of the traffic with a volume of 224 567 tonnes exported. In addition, the volume of import traffic is 34 587 tonnes against 359 386 tonnes for export, except for liquid bulk.
In all likelihood, « the bulk of this export traffic is wood and, at the import stage, barley malt. For a total of 83 982 boxes processed, the port processed 10 388 981 tonnes of containerized goods, including transhipment, « explained the general management of Pak. On the basis of the registrations, we should expect this year to increase traffic in all compartments, both imports and exports have reassured the port authorities.